'Selfish' Aaron Rodgers is respected, but ending with Packers still mystery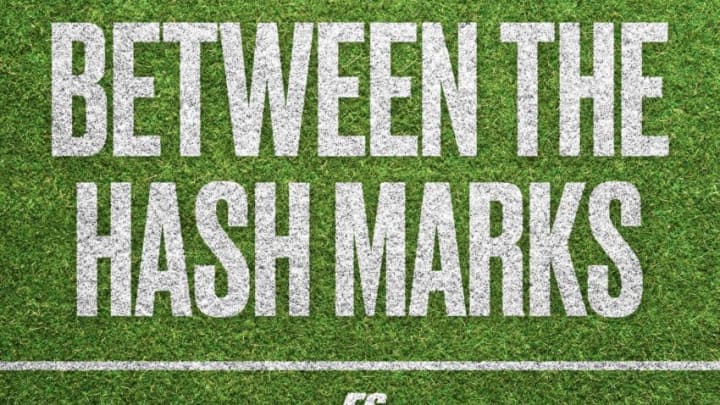 An NFL MVP has never been traded the following season, and that's just one option for the Green Bay Packers' ugly stare-down with Aaron Rodgers.
Things are getting uglier by the moment in Green Bay.
The Packers' brass seems to be doing everything in its power to alienate Aaron Rodgers, as yet another shot was fired across the bow last weekend, in what has become a bitter staredown with no end in sight.
When team president and CEO Mark Murphy stood before fans and shareholders at Lambeau Field and called Rodgers "a complicated fella," he was simultaneously echoing the general sense inside the league of the reigning MVP, and taking a hatchet to the already wobbly bridge between the organization and its star quarterback.
"The guy's selfish," a former NFL general manager tells FanSided. "Teammates don't like him. Coaches don't like him. It's all about Aaron.
"They all deal with him, because he's a superstar. He helps guys make money and put food on the table for their kids, and people respect him for that."
But, despite how disliked Rodgers might be inside the Packers locker room, the 37-year-old was instrumental in guiding Green Bay to the doorstep of the Super Bowl the past two seasons, losing to the San Francisco 49ers and eventual champion Tampa Bay Buccaneers in the NFC Championship Games, respectively.
The Buccaneers, of course, are quarterbacked by a 43-year-old Tom Brady, showing that in today's NFL age is merely a number to the most gifted passers in the game.
Still, it is abundantly apparent that when general manager Brian Gutekunst chose Jordan Love in the first round of the 2020 NFL Draft, rather than adding a weapon to Rodgers' supporting cast or bolstering the offensive line, without the courtesy of a phone call, it struck a nerve.
Turns out, Gutekunst, Murphy, and the Packers might not be all that broken up about potentially breaking up with Rodgers.
"How this plays out is going to define Brian [Gutekunst] for his life, as a GM," an individual with knowledge of Gutekunst's thinking tells FanSided, on the condition of anonymity to speak freely about the situation. "If he's wrong on Love, which he doesn't think he is, and you're wrong on Aaron, it's over. But, if you lose Aaron, save face, stand your ground and Love shows some legit promise, then it's a great move and you look like a goddamn genius."
Clearly Rogers wants out.
Clearly Gutekunst and the Packers aren't picking up piles of wood and stacks of nails to rebuild that bridge back to Titletown.
"The longer this goes on, it shows how selfish Aaron really is," the former GM says.
So, how does all of this play out?
It seems there are a handful of scenarios yet to unfold in the coming weeks and months between the Green Bay Packers and Aaron Rodgers:
Aaron Rodgers holds out through part of training camp, returns, and all is right in the world
This feels like the most unlikely of endgames.
Rodgers has already skipped out on voluntary OTA workouts and the Packers' mandatory minicamp this spring. Green Bay has to be doing backflips over the opportunity to get at least a month's worth of practice reps for Love with the first-team offense.
If this is how it plays out, and Rodgers echoes Seattle Seahawks quarterback Russell Wilson and claims this was all one major misunderstanding, the Packers are a legitimate threat to win 12-13 games and must be considered the prohibitive favorites in the NFC North with a reasonable pathway back to the NFC Championship Game. If not further.
The Green Bay Packers trade Aaron Rodgers before this season
There has never been a reigning MVP traded the following season … Do the Packers really want to set that precedent, with a roster capable of winning a Super Bowl in place around said MVP?
Sure, Joe Montana was traded to the Kansas City Chiefs after missing two seasons due to injury. The Packers dealt Brett Favre after he flirted with retirement more often than he changed Wranglers. But, trading Rodgers, even at age 37, would be a colossal gamble on Gutekunst's part.
For the Packers, though, it's fair to wonder what market would develop less than three months from the season kicking off. Green Bay would collect whatever picks they could garner for Rodgers and recoup approximately $14.7 million in cap space this season if they were able to pull off a deal.
Certainly, the Denver Broncos would be interested, given the bevy of talent at the skill positions on offense and the uncertainty surrounding Drew Lock. The same argument can be made for the Las Vegas Raiders with a bit more certainty that Derek Carr's chances of becoming a top-10 quarterback in the league are likely in the rearview.
If this relationship is damaged beyond repair — which it very well might be — and the Packers get offered two first-round picks plus young players? Sure, Rodgers might be dealt.
But the timeframe might make this a buyer's market for Rodgers, rather than a seller's one, because the team Rodgers lands with will undoubtedly make the playoffs or go further which would push down the value of the pick the Packers get in return.
Aaron Rodgers holds out through at least training camp
Multiple sources around the NFL believe that what's most likely to happen is that Rodgers stays away throughout training camp.
If you injected Sodium Pentothal into Murphy and Gutekunst's veins, they'd tell you they'd be ecstatic if this is how things went. Love gets a month of game-speed practices in training camp with the first-team offense. The Packers get to twist the knife just a bit more every time Love completes a deep pass to Davante Adams or a screen pass to Aaron Jones goes for a touchdown by tweeting the video for all the world — and Rodgers — to see.
All while collecting $50,000 in fines every day Rodgers is away, which could add up to upwards of $1 million.
However, at what point do the Packers start getting nervous?
Green Bay opens the regular season on Sept. 12 in New Orleans against the Saints. If Rodgers doesn't return until Sept. 1, does it really matter? If he stays away through the 7th, wouldn't he still start the opener?
The reality is with Rodgers the Packers are Super Bowl contenders. If Love is the quarterback, there's a chance they're an abject disaster and struggle to win seven games.
Smart money says Rodgers doesn't take one practice snap until September, returns to Wisconsin for the opening week and plays this season like his hair's on fire in hopes of getting traded this offseason.
Packers trade Rodgers after this season
Picture, if you will, the Packers pull off an upset of Patrick Mahomes' Chiefs in overtime of Super Bowl LVI in Los Angeles, capping a thrilling 37-34 shootout.
Green and gold confetti swirls through the Burbank evening as Rodgers hoists the Lombardi Trophy aloft, and proclaims "This one's … for me."
Can't you just see it?
Rodgers returns, reluctantly, and then after this season requests a trade, triumphantly.
Both sides could be primed to move on at that point, and the market might be even stronger.
Let's say, for the sake of argument, Daniel Jones disappoints this season, despite the New York Giants' heavy investment at wide receiver. New York has two first-round picks and could be in the mix for Rodgers.
Likewise, if Jalen Hurts doesn't show he can be elite with DeVonta Smith, Jalen Reagor, Dallas Goedert and Miles Sanders, general manager Howie Roseman is the type who will be burning up the phone lines.
Toss in, just for fun, teams like the Miami Dolphins, New Orleans Saints and Atlanta Falcons who could be in the market for a quarterback with talented rosters already in place, and the Packers can essentially set the asking price for Rodgers.
Someone will pay it.
Aaron Rodgers retires
It's obvious when Rodgers turns the page from something, there's no turning back.
Equally obvious is Gutekunst using this whole situation as an opportunity to put his fingerprints on the franchise, and as a litmus test of his authority as general manager.
So there's always the potential that Rodgers throws his hands in the air, retires and goes on to host Jeopardy! and pursue other ventures away from football.
That would be … costly.
If Rodgers tells the Packers to burn the bridge and that he plans on retiring, he'd have to write a PGA Tour-sized check back to Green Bay. Rodgers would owe the Packers somewhere in the area of $30 million; returning the prorated unearned portion of his signing bonus, forfeiting $6.8 million in roster bonuses, and on top of that large check, he would lose out on $14.7 million in salary.
State Farm reportedly pays Rodgers between $3-5 million, and Sony paid the late Alex Trebek somewhere between $10-18 million annually. Is Rodgers ready to move on from football forever for that kind of income?
Is sticking it to the Packers, and hosting a game show, worth forfeiting $44.5 million to Rodgers?
Time will tell.
 Podcast
Quotable
""He is an imposing player inside. We all know that. . . . Hopefully, we will gain something on the edge. When somebody changes a position, obviously the first part of it is the mental part of it. Chris is working through that. That's important when you change a position. It's just not that easy to pick up a whole new spot. There are some different things with a defensive end. He'll play out there a little bit. We'll move him back inside when we have to.""
–  Kansas City Chiefs defensive coordinator Steve Spagnuolo said, via ESPN.
Chris Jones, already one of the more dominant interior pass-rushers in the NFL, seemingly is on the cusp of becoming even more disruptive.
Just when lining up inside last season, Jones finished as Pro Football Focus' No. 2 ranked interior defender, producing eight sacks, 20 run stops, 60 total pressures, and an elite 90.3 overall grade.
If that's what Jones is doing when he can easily be double-teamed by a guard and center, just imagine him flying off the edge.
Justin Herbert, Carr and Lock will need to be on the lookout as a matchup nightmare for tackles Kolton Miller, Alex Leatherwood, Garret Bolles, Bobby Massie, Rashawn Slater and Bryan Bulaga is coming.
Spagnuolo has a propensity for doing this, if you recall the Giants' success with their famed NASCAR front that helped deliver a Super Bowl in 2007 when New York's defensive coordinator unleashed a defensive line of Michael Strahan, Osi Umenyiora, Justin Tuck, and Barry Coefield on opposing quarterbacks en route to a Super Bowl upset of the Patriots.
Jones being deployed as a Swiss Army knife on the edge of a Chiefs' defensive line with Jarran Reed, Frank Clark, and Derrick Nnadi is a worthy complement to an offense that might be the most prolific in the league.
Final thought
The Titans' acquisition of Julio Jones pushes Tennessee closer to a Super Bowl, but whether they reach that mountaintop could be far more dependent on the player throwing Jones and wide receiver A.J. Brown the football.
Ryan Tannehill, entering his ninth NFL season after completing 65.5 percent of his passes for 3,819 yards and a career-high 33 touchdowns to just seven interceptions, is flying just under the radar in terms of national perception, despite an 85.2 passing grade from Pro Football Focus last season.
More importantly for the Titans, Tannehill now has one of the premier receiver duos in the league to throw to, already boasting the two-time defending rushing champion, Derrick Henry, to hand it off to out of the backfield.
But, that doesn't mean Tannehill doesn't have questions to answer in 2021 that just might determine how lofty the Titans' ceiling is in the season ahead.
"As a quarterback, Ryan Tannehill is a guy who takes care of the football," former Titans wide receiver Chris Sanders told me during a recent appearance on FanSided's The Matt Lombardo Show podcast. "He's not throwing interceptions, and he's making the right plays. Even though the national media might not view Tannehill as a top-two or top-three quarterback in the league, he's the perfect quarterback for the Tennessee Titans, because he's protecting the football, putting it in the right hands, and throwing a catchable ball.
"He's a guy who comes up with plays that a lot of guys can't make. When it's not his arm, it's his legs, think back to a play against the Chiefs when he faked the handoff to Henry and then scrambled for a key two-point conversion. Those are the little intangible things that make him good for the Tennessee Titans."
Tannehill showed in the past, when he moved on from the Miami Dolphins in 2018 after completing just 62.8 percent of his passes with 123 touchdowns to 75 interceptions and arrived in Tennessee where he has been able to boost his completion percentage by five points the past five seasons, he is adaptable in a new system.
But, the Titans and all the rest of us are about to find out just how instrumental Smith was in Tannehill's late-career renaissance.
This isn't a make-or-break year for Tannehill by any stretch of the imagination, especially since he's signed through 2025, but a strong performance in a new scheme could certainly dissuade the Titans from moving on after 2023 when the team could recoup $27 million in savings against the cap while absorbing an $18 million dead-cap charge.
If Tannehill answers the bell, and proves that without Smith's steady hand to guide him in a familiar offensive scheme, the Titans' very well might be the most complete team among the biggest threats to the Chiefs' reign of supremacy in the AFC.
"That offense reminds me a lot of 1999 when we went to the Super Bowl and played the Rams," Sanders told me. "Think about all of the talent that they had. It's The Greatest Show on Turf … They had Torry Holt, they had Marshall Faulk. They had Isaac Bruce. Everyone knew their role.
"It's the same thing with this year's Tennessee Titans, they're loaded with superstars, and sure defenses are going to roll coverages, and even though you have all these things, everybody has to know their role. What is Julio's role? What is Henry's role? What is Brown's role? All these things have to be put together, but they're built that if defenses start rolling coverages to one said, someone is always going to be open. That's tough to beat."
Matt Lombardo is FanSided's National NFL Insider and writes Between The Hash Marks each Wednesday. Email Matt: Matt.Lombardo@FanSided.com, Follow Matt on Twitter: @MattLombardoNFL