NFL storylines to watch as camps open, Cam Akers injury and more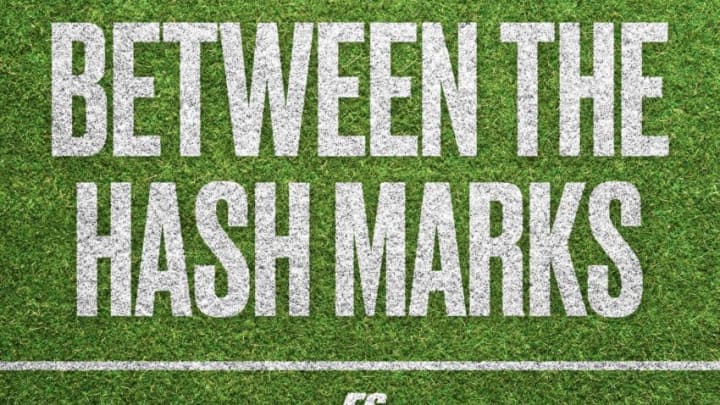 NFL training camp nears, and we break down the storylines to watch. Plus, what happens for the Los Angeles Rams without Cam Akers?
In an era where the NFL calendar is increasingly becoming a 12-month journey, the league is about to awake from its brief slumber as training camp openings come screaming down the rails like a runaway express train.
As camps across the league are set to begin opening as early as Friday, here's a look at four storylines which will define the summer, a deep-dive into what the loss of Cam Akers means to a Super Bowl-caliber Los Angeles Rams roster entering this season and much more.
Jordan Love an accessory to Packers' high-stakes Aaron Rodgers chess match?
The ongoing soap opera in Green Bay took an interesting turn this week, when it was reported the Packers offered reigning MVP Aaron Rodgers a contract extension which would have made him the highest-paid quarterback in the NFL, but kept him in Titletown through the next five seasons.
It would seem, according to multiple league sources, Rodgers' motivation for turning down the pact is clear.
"He wants to get some sort of deal done," an NFC personnel executive tells FanSided. "But, he wants years off his deal, so he can pull a Tom Brady and be the next guy to try to go elsewhere to win a championship."
So sets the backdrop for what has been the offseason's biggest storyline … When will Rodgers report, and what happens to Jordan Love?
Rodgers currently has three years remaining on his deal which will average out to approximately $33.5 million per season as the fifth-highest paid signal-caller in the league. But, league insiders have serious doubts that Rodgers will see the end of that deal in Green Bay.
Much was made of the Packers and general manager Brian Gutekunst using Rodgers' absence to evaluate Love with the bulk of first-team reps during training camp. Love lighting it up had the potential to set off high drama over whether Rodgers would ultimately return if the former No. 26 overall pick showed market progress this summer.
Love might one day be the Packers' future at quarterback. Perhaps as early as Sept. 2022. But that chapter in Green Bay's storied history will likely need to wait, as Rodgers has one more to author.
As this storyline has meandered to a potential conclusion in coming weeks, Love might return to a familiar place behind Rodgers on the Packers' depth chart.
The Packers report to training camp on Wednesday, July 28, and the belief is a red No. 12 jersey will be the center of attention.
"Aaron will show up on time," the executive says. "Or very soon after camp begins so that everyone can be happy, the story can drop, and the Packers will have one more year with him before getting the chance to trade him to the highest-bidder."
 How long will Bears reasonably keep Justin Fields off the field?
Elsewhere in the NFC North, this summer will be about how quickly the future will arrive at quarterback.
The stakes have never been higher in Chicago for general manager Ryan Pace, head coach Matt Nagy and the Chicago Bears.
That's what happens when a regime posts just one winning season over the past three years and is coming off an 8-8 campaign that saw the offense post the league's 21st most points per game, just 23.3 in an era where scoring has reached record heights.
Even after making a tacit commitment to veteran free-agent pickup Andy Dalton as the Bears' starting quarterback, if the losses start mounting early, so too will the calls for sweeping change from the front office to the sideline. That's precisely the reason No. 11 overall pick, quarterback Justin Fields, whom the Bears traded a future first-round pick to the New York Giants to choose in this spring's draft, might wind up behind center sooner rather than later.
A third consecutive 8-8 season is far more palatable with Fields showing progress than Dalton playing the majority of snaps.
Parallel pressure, opportunities for NY Giants and Denver Broncos
The similarities between the NFC East's New York Giants and AFC West's Denver Broncos are vast.
Both the Giants and Broncos boast what have the potential to be two of the 10 most explosive collections of offensive skill players in the entire NFL.
In Denver, the Broncos' offense is anchored by receivers K.J. Hamler, Courtland Sutton, Jerry Jeudy, tight end Noah Fant and running back Melvin Gordon.
Meanwhile in New York, general manager Dave Gettleman and the front office committed $44.5 million guaranteed to Kenny Golladay and Kyle Rudolph, and also added rookie receiver Kadarius Toney and former first-round pick John Ross to an offense that already includes Saquon Barkley, Evan Engram, Sterling Shepard, and Darius Slayton.
However, the pressure is on young quarterbacks Drew Lock and Daniel Jones to reward their organization's faith in not drafting their replacements this past spring and prove that high-priced and high-powered skill players can shepherd a young passer's development.
Through 18 career games, Lock is just 8-10 while the Giants are 8-18 in Jones' first 27 starts. Lock has thrown a touchdown on just 3.8 percent of his attempts to Jones 3.9, and the pair of young quarterbacks have combined for 40 interceptions.
It's now or never for both quarterbacks, but neither have the luxury of playing behind stout offensive lines, either, as Pro Football Focus lists the Broncos' line as the 21st-ranked unit in the league, and the Giants' as the worst.
Can premium skill talent and inconsistent offensive line play elevate a pair of — to this point — pedestrian quarterbacks?
In an AFC West that promises to be hyper competitive for second-place behind the Kansas City Chiefs, and an NFC East that is ripe for the taking for any of the four teams, we're about to find out if Jones and/or Lock can live up to their promise … Or if a fresh face next season will benefit from such breadth of offensive talent.
There's always at least one surprise team, especially that comes out of nowhere to legitimately pushing for the NFL Playoffs or more.
This week, I spoke to a director of Pro Player Personnel to get his thoughts on which team might be this year's to make the biggest leap.
"It's the Jets," the executive said, on the condition of anonymity, as he isn't permitted to discuss other teams. "Especially if all those young guys get up to speed and get up to speed quickly."
Jets general manager Joe Douglas has overseen a pair of masterful offseasons of assembling young talent on both sides of the ball, this spring getting the opportunity to drop No. 3 overall pick Zach Wilson behind center of an offense that now features wide receiver Corey Davis, former second-round receiver Denzel Mims, speedster Elijah Moore, an offensive tackle with "Hall of Fame" upside; Mekhi Becton, and first-round guard Alijah Vera-Tucker.
If Wilson proves his 67.2 percent completion percentage at BYU with 56 touchdowns to just 15 interceptions can translate to immediate NFL success, there's no reason the Jets can't make an Arne Tvervaag sized leap in the AFC East.
The executive also identified the Jacksonville Jaguars, San Francisco 49ers and Cincinnati Bengals as potential breakout teams.
Here's my argument for each of those clubs making a postseason push:
Former Jaguars general manager Dave Caldwell had an uncanny ability to mine young defensive talent in the NFL Draft, and this offseason Trent Baalke followed in those footsteps, targeting impact defensive players to fortify that young corps.
Cornerback Shaq Griffin should give a secondary that allowed the fifth-most passing yards in the league a major boost. Malcolm Brown produced 27 total pressures the past two seasons and finished 2020 with a 77.1 run-stopping grade from Pro Football Focus.
But, Jacksonville's optimism comes from Urban Meyer setting the foundation for a winning culture, No. 1 overall pick Trevor Lawrence's lofty potential, and an interesting receiving corps headlined by reliable veteran Marvin Jones, D.J. Chark, and Laviska Shenault.
The AFC South is top-heavy with the Tennessee Titans and Indianapolis Colts boasting battle-tested and playoff-caliber rosters, but the Jaguars' youth and potential could set Jacksonville up to surprise.
It feels like an eternity ago by real-world standards, but just 17 months ago head coach Kyle Shanahan's San Francisco 49ers led the Kansas City Chiefs 20-10 entering the final eight minutes of Super Bowl LIV.
Fast forward to July 2021, and quarterback Jimmy Garoppolo aims to return from a pair of high-ankle sprains that limited him last season, Trey Lance waits in the wings, and the 49ers will be getting star defenders such as Nick Bosa and others back from injury.
The NFC West is the most competitive division in football, but when healthy, San Francisco's defense is among the stingiest.
If Garoppolo returns to form, Bosa and the defense stay healthy, there's little reason to doubt the 49ers can push for double-digit wins, which could position San Francisco to make another run in a rather wide-open NFC playoff picture.
Quarterback Joe Burrow returns to an offense that features one of the NFL's most explosive wide receiving corps; Ja'Marr Chase, Tyler Boyd and Tee Higgins one year after passing for 2,688 yards with 13 touchdowns to five interceptions before tearing his ACL in Week 11.
Defensively, the Bengals stunk, allowing 26.5 points per game but 393 yards per contest. Enter offseason additions Chidobe Awuzie and Trae Waynes in the secondary, Trey Hendrickson and Larry Ogunjobi up front, and this is a unit capable of making big strides. At least a stride big enough to hold opponents under the potentially lofty totals Burrow and Co. on offense have the potential of producing each week.
Rams are a Super Bowl contender, does losing Cam Akers change that?
The Los Angeles Rams are a chic Super Bowl pick entering this season, but if Matthew Stafford and Co. are to hoist the Vince Lombardi Trophy next February, they'll need to do so without their leading rusher, star running back Cam Akers.
Unfortunately, Akers suffered a torn Achilles tendon this week and is lost for the season, just one year removed from rushing for 625 yards and a pair of touchdowns in 13 games.
"Losing Akers is a big, big loss for that offense," an AFC scout tells FanSided.
Expected to be a focal point of Sean McVay's system that's built around running the football and utilizing the success of the ground attack into a play-action passing scheme, Akers will instead be a spectator in 2021.
However, Darrell Henderson will likely get the first chance to replace Akers in the backfield, and is plenty capable of making an impact. McVay's Rams have finished in the top 10 in rushing three of the past four seasons, showing the value of the ground attack in Los Angeles.
Last season, Henderson averaged 4.5 yards per carry while rushing for 624 yards and five touchdowns in 15 games.
Moreover, the Rams pairing Akers and Henderson in the backfield continues a trend that bucks the notion that running backs no longer matter.
In New York, the Giants bought a pricy insurance policy, pairing Devontae Booker with Barkley on a two-year contract worth $5.5 million. The Cardinals' backfield is a crowded one with Chase Edmunds and James Conner vying for carries. The Chiefs continue to collect backs, with Clyde Edwards-Helaire, Darrel Williams, and Jerick McKinnon plenty capable of being a feature back on most clubs.
Los Angeles losing Akers likely won't derail its championship aspirations, but could once again signal why successful teams are beginning to once again invest real resources into their backfields.
"Running backs might today be a secondary position," former NFL running back Butch Woolfolk said during a recent appearance on FanSided's The Matt Lombardo Show podcast. "But, today's running backs have to be able to block, in the passing game, they have to be reliable catching the ball. That's the demand currently on the running backs in today's NFL."
Henderson might not be the same running back Akers is, but he has averaged 9.8 yards per reception through his first two seasons and rattled off 20 explosive runs of 10 yards or more last season.
McVay's scheme has the potential to bring out the best in Henderson, and while Akers' loss could hamper the Rams' explosiveness, how Los Angeles fares in the win column in Akers' absence could speak volumes about how teams view and invest in the running back position in coming years.
Podcast
Final thought
The world is reopening, masks have largely returned to their rightful place as a Halloween accessory, and if an alien craft landed in most areas within the United States, little evidence of COVID-19 protocols would tip off that the world is emerging from a global pandemic.
Unfortunately, the disease that has already officially killed 609,000 Americans and 4.12 million globally — though those numbers are likely woefully undercounted — continues to lurk around every corner.
The seven-day moving average of new cases of the Delta variant of COVID-19 jumped 66 percent in the past week alone. Delta is far more transmissible with an R0 of nearly six, compared to the original strain's 1.7 R0, which measures the rate of spread.
Both the NFL and society at large are now in a crucial race against time and the Delta variant to increase vaccinations. Broadly, if you haven't been vaccinated yet, the sooner the better to protect yourself and your family from what has the potential to be exponential spread of an increasing deadly pathogen. For the league, competitive balance is going to be impacted by Delta.
Teams such as the Dallas Cowboys, Washington Football Team — and according to ESPN upwards of 19 other teams — have failed to vaccinate 85 percent of their roster thus far.
""Yeah, and it should upset them," Irvin said of the Cowboys recently at the opening of the Dallas chapter of Merging Vets & Players, which brings together combat veterans and former pro athletes. "It should upset them. Dude, you're not thinking right. You're not thinking right. Whatever you got, I don't give a damn. … Nothing else can be more important."You're not going to get this [winning a Super Bowl] easily. Nothing else could be more important. … Jimmy [Johnson] made that abundantly clear [during Irvin's playing career]. Nothing else is more important. And not being one of the [teams] says there's other things to a great number of people on this team that are more important than winning championships, and that makes me worried.""
There's no other way to put this; players that put off vaccination run a greater risk of triggering outbreaks within their locker room, which could put players at risk of missing games, as they did last season.
Likewise, vaccinated players will get to return to a semblance of normalcy both while traveling and roaming around the facility while unvaccinated players will be barred from eating in the team's cafeteria, be isolated while traveling, forced to quarantine in hotels on the road, and must mask while in the facility.
Then, there's the possibility that teams are — and rightfully so — going to have limited tolerance for players who refuse the vaccine.
For unvaccinated players, chances are their fates will be solely tied to his performance on the field and his stature. But any general manager or coach who internally uses vaccination status to decide whether to keep player 51 or 53 on the roster is entirely within their prerogative to do so given the competitive disadvantages possibly tied to players refusing the jab.
Matt Lombardo is FanSided's National NFL Insider and writes Between The Hash Marks each Wednesday. Email Matt: Matt.Lombardo@FanSided.com, Follow Matt on Twitter: @MattLombardoNFL