Jets ready to shock, Giants' whiz kid assistant, COVID and more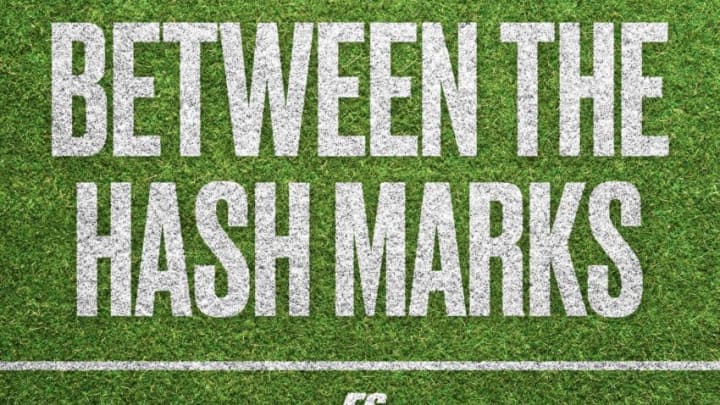 The New York Jets have the young nucleus in place to surprise, an up and coming coordinator could be NFL's head coach in waiting, and much more.
The bright lights of Broadway are shining again after COVID-19 year's year of darkness, and Broadway Zach has the potential to lead the Jets out of a generation of darkness to competing in 2021.
Yes, the New York Jets have the young core in place thanks to two strong offseasons from general manager Joe Douglas to make headway in an AFC East with no clear second contender behind Josh Allen and the Buffalo Bills.
"I think Zach Wilson's going to have a great career," former Jets general manager Mike Tannenbaum told me, during a recent appearance on FanSided's The Matt Lombardo Show podcast. "I love his mobility and arm strength … I think he throws it like a classic John Elway, Vinny Testaverde type of ball."
Douglas has been busy over the past two years, sticking with his gut and boldly moving former No. 3 overall pick Sam Darnold to the Carolina Panthers prior to drafting his own hand-selected quarterback of the future, in addition to making the underrated addition of wide receiver Corey Davis to Wilson's arsenal while reshaping both sides of the ball.
Wilson arrives as the No. 2 overall choice in April's NFL Draft, after completing 74 percent of his passes for 3,692 yards with 33 touchdowns to just three interceptions in BYU's air-raid offense. Davis proved he can be a difference-maker in a run-first scheme, catching 65 of 90 targets for 984 yards and five touchdowns as Ryan Tannehill produced a 126.3 passer rating when targeting him.
The Jets hope Davis becomes the same creature-comfort for their young quarterback as he was for the Titans' veteran.
Somewhat quietly, the Jets have built a young and ascending offensive line, dropping their rookie quarterback into what has the potential to be a bit of a turnkey of an offense. Pro Football Focus lists the Jets' line as the NFL's 22nd-ranked unit in the league, but it is anchored by Mekhi Bechton, who produced a 74.4 overall grade as a rookie and has an Empire State Building high ceiling.
"Becton has an opportunity if he stays healthy, keeps his weight in check, he has the chance to be one of the greatest to ever do it," offensive line coach Duke Manyweather recently told me during an appearance on FanSided's The Matt Lombardo Show podcast. "You're talking about Orlando Pace, Jonathan Ogden-caliber physical dominance … When you see what he does to people, there's not people out there that are doing that to other NFL players. And it's on tape.
"If you show me another offensive lineman that consistently physically, punishes, and dominates people through the course of the year, show him to me. There's one guy who's done that, and that's Mekhi Becton. The way he moves, the power he possesses, the balance that he has, all that's pretty rare."
In addition to Becton, Douglas added guard Alijah Vera-Tucker in the first round this spring.
"I like a lot of what the Jets are doing," Tannenbaum says. "Dating back to last year when they brought in Mekhi Bechton, a better offensive line is really going to help that young quarterback."
Meanwhile, the Jets also have a culture-driver in new head coach Robert Saleh.
"Saleh is really an amazing guy," San Francisco 49ers offensive guard Daniel Brunskill told me during an appearance on FanSided's The Matt Lombardo Show podcast. "He brings real energy to the building. He also puts in the work, whenever you talk to him, he knows all the tendencies of other teams, he watches all the film, he does all the work, and he brings the energy every single day. He just ignites the building."
A burgeoning young offense, a defense that could take strides under a defensive-minded head coach, and the Jets are one of the league's leading "surprise" team candidates.
Still, not everyone is convinced there's a bull case to be made for the Jets this season.
"Zach Wilson and James Morgan first two quarterbacks on the depth chart, really," an AFC offensive coordinator tells FanSided. "Not enough help on offense or defense to win. Their wide receivers didn't get much better.
"Their defense still stinks. I'd be surprised if they win more than three games."
According to Mike Tanier of Football Outsiders, the Jets have just an 18 percent chance at a winning record in 2021 and are projected to win a league-low 6.1 games.
Quite the rebuttal to the youthful Gotham optimism.
But all hope shouldn't be lost for Gang Green.
"The optimism for the Jets is their front seven is solid," Tanier tells FanSided. "And they finally seem to be rebuilding the right way."
The Jets might not unseat the Bills for AFC East supremacy in Wilson's rookie season. It might take time.
But, this is a team on the rise, and with so much quarterback uncertainty in Miami and New England, there's no reason the Jets can't make major strides and perhaps even push for a playoff berth in 2021.
Meet the NFL's next head coach in waiting
Patrick Graham had the opportunity to interview for Saleh's job this winter, making the leap from rising defensive coordinator to first-time head coach.
The New York Giants are doing backflips that he instead chose to return to what Graham this spring called his "dream job" as defensive coordinator on Joe Judge's staff.
He might not be there long.
"There's so much positive buzz about Patrick inside the league," a current pro personnel executive tells FanSided.
Graham's defense made major strides last season, ninth in the league in yards allowed (349.3 per game), 11th in rushing yards allowed (111.4 per game), ninth in scoring (22.3 points allowed per game), despite a revolving door of linebackers and defensive backs forced into action due to injuries that cycled through that side of the ball.
Judge's right-hand lieutenant, Graham's ability to tailor his scheme to the personnel that happens to be available on a given Sunday to exploit an opponent's weakness has caught the attention of the rest of the NFL while also making him one of the most important members of the Giants' staff.
"Patrick does a phenomenal job in all aspects of our program," Judge tells FanSided. "The biggest thing is how unselfish he is. He truly does everything for the betterment of the team. He doesn't have an ego. I respect everything that comes out of his mouth. He's very, very intelligent. He's an outstanding teacher, who the players respect and respond to."
Graham's players have frequently lauded his ability to plug them into positions to succeed in the game plan, regardless starters who might be missing due to injury and still achieve positive results.
An offseason that saw the Giants bring back defensive lineman Leonard Williams, following a career-high 11.5 sacks in his first season playing for Graham, and bring in Adoree' Jackson to start opposite Pro Bowler James Bradberry in what is suddenly one of the NFL's premier secondaries just might allow Graham to dial up the pressure and lift New York's defense to new heights.
Last season, Graham only sent additional pressure 25.5 percent of the Giants' defensive snaps, but improved secondary play just might allow New York to blitz even more in 2021.
If the sacks begin to snowball thanks to improved personnel in Graham's chameleon of a scheme, the wins could follow, which would leave the 42-year-old coordinator as one of the more sought after coaching candidates in the league next winter.
"One of the things that comes across with Patrick as a leader is that he has zero ego whatsoever," Judge says. "It's reflected in how he works with our defensive staff, ideas are shared throughout he room to put together the game plan and the input he takes from different people, and the adjustments he's able to make because of the input he takes from other people … A lot of people in this league, that's not the case.
"A lot of people view this as 'this is my show,' and Patrick understands fully that this is our team and we align each other for our own success, our team's success, and he's invaluable to me. I can't say how much I lean on him on a daily basis, how highly I think of him, and I know that he's vital for our team and our organization."
Graham's track record, leadership style, and scheme might make him the successful face of another organization sooner rather than later.
Podcast
Back to Football
This week, as training camps open across the nation, so too begins my eighth season covering the NFL full-time, and first full season covering the league for FanSided.
From the first pops of shoulder pads in August to watching the confetti fall from the rafters on Super Bowl Sunday, it isn't lost on me what tremendous joy this sport brings to so many people, and what a privilege it is to be able to tell its stories.
Between writing this column each Wednesday, hosting the podcast every Friday, and so many fun ideas on the horizon for the NFL's 102nd season, hopefully I'm able to lift the curtain just enough to give you, the fans, a glimpse into what's happening inside the league and between the hash marks.
Quotable
""Boy, it's hard to look at the writing on the wall and think that's not the case," Kuhn said. "I think the Packers need to do something exceptional this year, and maybe something out of the ordinary. Not just make a deep playoff run but maybe find a way to add a position here before the trade deadline throughout the season or make a trade right before the beginning of the season that proves, hey, they're in it to win it. Because Aaron Rodgers quite frankly is looking at the last few holes of his back nine of his career""
– Former Green Bay Packers FB John Kuhn on CBS Sports' The Zach Gelb show
It seems as though the NFL's most closely followed soap opera is turning into its final chapter, but the Aaron Rodgers-Packers story might not even be reaching its denouement.
Rodgers reported to Packers training camp on time with his teammates Tuesday, one day after ESPN's Adam Schefter reported that Green Bay essentially agreed to void the final year of the MVP quarterback's contract, setting the stage for one last Super Bowl run in Titletown.
As we wrote in this space last week, executives around the league believe Rodgers' ultimate goal was to have years removed from his deal so he could "pull a Tom Brady," and pick his next destination, far away from general manager Brian Gutekunst, CEO Mark Murphy and the Packers.
The quickest way to reach that end was for Rodgers to report for the start of training camp, be a good soldier for one more season and revisit the future come February.
With Rodgers back, the Packers are a team aiming for a third consecutive NFC Championship Game berth and more. Green Bay represents the biggest threat to Brady's Tampa Bay Buccaneers.
If Rodgers guides Green Bay to that kind of success, he'll have his pick of competitive franchises to write the next chapter of his story elsewhere, as Brady did by hoisting his seventh Lombardi in Tampa Bay.
Final thought
So … We're doing this again.
When the CDC revised mask regulations and lifted the mandate to wear them on May 18, the seven-day moving average of new COVID-19 cases was just 28,000. Fast forward to Tuesday as the far more contagious Delta variant (with an R0 of six, meaning that every person infected spreads it to six people) spreading like wildfire across the country and there are now on average 89,000 new cases per day nationally.
The NFL is at the epicenter, both of possibly how to lead us out of the pandemic and the woefully misinformed and disappointing anti-vaccine debate.
Unlike last season, when masks and social distancing were our only weapon against COVID-19, the NFL and society now have what are the marvels of modern science; vaccines.
The debate over whether to be vaccinated or not is playing out in locker rooms, and spilling over onto social media after Stefon Diggs tweeted "accountability … availability" and a photo of his vaccination card.
Over 150 million people have been vaccinated by either Moderna or Pfizer, yet hesitancy remains and promises to prolong the pandemic unnecessarily at this point.
Studies have shown vaccines reduct hospitalization risk from COVID-19 by upwards of 94 percent.
According to an Associated Press analysis:
"Only about 150 of the more than 18,000 COVID-19 deaths in May were in fully vaccinated people. That translates to about 0.8%, or five deaths per day on average."
Yet anti-vaccine propaganda clouded the conversation.
Players like Beasley, Montez Sweat, DeAndre Hopkins and others who have been outspoken and adamantly anti-vaccination have access to some of the world's premier doctors and teams are doing everything in their power to provide scientific evidence in favor of vaccinations. Yet, these players are relying on snake oil salesmen on Facebook to shape their views.
To the league's credit, as last Thursday's memo revealed, the NFL plans to be far less flexible when it comes to games impacted by COVID-19. Forfeits are now on the table, with the team causing the outbreak bearing the responsibility of a canceled game.
As camps open, Colts head coach Frank Reich tested positive for COVID-19, as did Giants rookie wide receiver Kadarius Toney. The Vikings reassigned assistant coach Rick Dennison because he refuses to vaccinate.
For bottom-of-the-roster players, to vaccinate or not could be the difference between an NFL career and selling used cars in 2021.
Through league conversations, FanSided has learned that teams are making vaccine status a primary question for current free agents, perhaps even passing on signing them. Imagine what happens when rosters get trimmed to 53 in September, when the debate comes down to whether player 53 or player 54 took the jab?
"[The NFL's stance] is totally and utterly ridiculous and out of touch with reality," a prominent agent tells FanSided. "If the goal is to eliminate COVID exposure and risk, why not mandate hotel lockdowns?"
The league isn't quite going that far, but its stance is admirable and a commendable attempt to curb the virus that broader society could adopt; making vaccine refusers' lives as miserable as possible.
Vaccinated players will essentially return to normal lives in team facilities on the road.
Meanwhile, unvaccinated players must wear masks, cannot lift in the weight room with teammates, can't eat in the cafeteria with other players, and must isolate in their hotel rooms on the road.
This is leadership in action on the NFL's part, and a not-so-gentle nudge for unvaccinated players to get vaccinated.
Once the vaccines gain full FDA approval (currently being deployed under emergency use authorization), maybe this situation will resolve itself if employers tie employment to vaccination status or businesses require it for entry.
The NFL survived and thrived by moving games around the calendar last season, with zero cancelations. Here's hoping that success is repeated and the rest of society takes note of how to get there, if it does.
Matt Lombardo is FanSided's National NFL Insider and writes Between The Hash Marks each Wednesday. Email Matt: Matt.Lombardo@FanSided.com, Follow Matt on Twitter: @MattLombardoNFL