NFL's butterfly effect of Carson Wentz's injury reaches far beyond Colts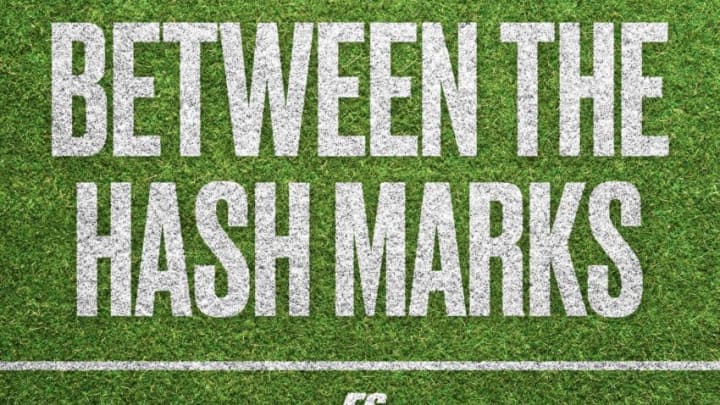 Carson Wentz's injury will shape the futures not just of the Indianapolis Colts, but several teams across the NFL. Also, Drew Lock impressing those that matter most and much more.
The revelation that Carson Wentz will require surgery to repair his injured foot dealt a catastrophic blow to the Indianapolis Colts' Super Bowl aspirations, and Wentz's latest injury has wide implications across the NFL.
"This is an extremely unusual injury," Will Carroll of Under The Knife tells FanSided. "The sesamoid bone is a small bone underneath the foot and if we believe what the Colts have said, this has been a lingering issue for Wentz since high school. The normal mechanism for injury is a simple fracture, but because of the location and the way it heals, the worry is that the bone would go necrotic. That makes doctors normally elect to simply remove the bone.
"The worry is that what the doctors might find once they're in there – lots of scar tissue, any sort of nerve involvement, etc. That's why there's a pretty broad range for his return. If this is simple removal, then he should be on the lower end of the timeline. If not, well, not. There's a good study that shows athletes at the elite levels come back at 7.5 weeks and I'd say that seems very reasonable, but it's an average."
With Wentz expected to miss 5-to-12 weeks after undergoing surgery on Monday, the Colts go from a team with loads of young talent on both sides of the ball, a dominant offensive line, and a head coach capable of mounting a charge for the Lombardi to an organization that might need to set sights on 2022 to find its answer at quarterback.
In a stroke of absolute misfortune, Colts All-Pro guard Quenton Nelson suffered the identical injury to Wentz and could be sidelined for the next 5-to-12 weeks, as well.
All is not lost for the Colts, though, as even if Wentz's timeframe is closest to the worst-case scenario, he could conceivably return Oct. 24 against the San Francisco 49ers.
Still, it would seem unlikely Wentz will play in 75 percent of the Colts' offensive snaps this year if his return is pushed into October, which means Indianapolis gets to keep its first-round pick in the trade with the Philadelphia Eagles. Likewise, if Wentz mounts a furious comeback and returns in just five weeks, he could be behind center for the season-opener, which would take all catastrophic outcomes for Indianapolis off the table.
But for the rest of the NFL? The butterfly effect of Wentz's injury will be a storyline that colors not only the 2021 season, but potentially the future of several franchises:
Indianapolis:
As outlined above, the Colts might be forced to navigate the first two months of the season with Jacob Eason at quarterback.
Some inside the league believe Eason has plenty of promise.
"I love that kid," a current offensive coordinator who did extensive work on Eason prior to the 2020 NFL Draft tells FanSided. "He's a big, strong dude, that's for sure."
Eason and the Colts' first five weeks could quickly make the playoffs a pipe dream opening at home against the Seahawks and Rams, before visiting the Titans, Dolphins and Ravens.
"With the Colts facing the Seahawks, Rams, Titans, Dolphins and Ravens to open the year, all games Wentz could miss, it's no surprise the Titans are now outright favorites to win the division," Minute Media VP of betting Brian Giuffra tells me. "The Colts could be 1-4 or 2-3 heading into Week 6 while the Titans, who face the Cardinals, Seahawks, Colts, Jets and Jags, could easily be 4-1."
According to WynnBets, Vegas sees the biggest shakeup in the AFC South, as the Titans' odds to win the division plummeted from being a -110 favorite to +155 long shot.
Indianapolis' loss of Wentz could be a major gain for the Titans.
Tennessee Titans:
Tennessee might be the biggest "winners" of Monday's nightmare in Indianapolis.
The Titans' path to a second consecutive AFC South championship just got considerably easier.
Since Wentz's arrival in Indianapolis via February's blockbuster with the Eagles — who were so eager to unload the former No. 2 pick Philadelphia ate $33.8 million in dead money to do it — this division was hailed as a two-team race as Urban Meyer and Trevor Lawrence began trying to lay a foundation in Jacksonville and the Texans … tried to be functional?
Without Wentz in Indianapolis, there's a legitimate chance that the Titans, with an offense that now boasts Julio Jones, A.J. Brown, and Derrick Henry around quarterback Ryan Tannehill, could run the table and finish 6-0 in division play.
The Titans' Super Bowl odds remain at +2500 after Monday's news, but Tennessee is now a prohibitive -140 favorite to win the division.
Tennessee, with back-to-back home games in Week 6 and Week 7 against the Buffalo Bills and Kansas City Chiefs (side note; is that not the most brutal stretch of games in the league?!), playing in one of the easiest divisions in football might now have a very real opportunity at the No. 2 seed in the AFC.
Philadelphia Eagles:
It's hard to tell whether Eagles general manager Howie Roseman punched a hole through the wall of his office at the NovaCare Complex or had a chuckle at Wentz's latest injury, knowing it was no longer really of his concern.
But, the Eagles are among the bigger losers here.
To briefly recap, Roseman traded Wentz to the Colts in exchange for a third-round pick in the 2021 NFL Draft and a conditional second-round pick in 2022 that becomes a first-round choice if Wentz plays in 75 percent of the Colts' snaps or 70 percent of the snaps and Indianapolis makes the postseason.
Both of those benchmarks are now in real jeopardy.
Prior to Monday, the Eagles were the runaway favorites to trade for Deshaun Watson at some point. But, now with two first-round picks tucked away in the war chest rather than three, that becomes a more crowded field, presuming the Texans' quarterback ultimately becomes available and  is cleared of any wrongdoing in his 22 civil suits alleging sexual assault.
Miami Dolphins
Similarly to the Eagles, if Tua Tagovailoa falters this season, look for Miami to make a play for Watson either at some point during the 2021 campaign or this offseason.
The Dolphins currently own the San Francisco 49ers' first-round pick in 2022 and 2023, giving Miami three first-round picks over the next two years. Because the Colts' first-round pick now might not transfer to the Eagles in 2022, general manager Chris Grier now might be sitting in the catbird seat of any potential Watson sweepstakes, and positioned to make the strongest offer.
New York Giants
If the Eagles are unable to trade for Watson, consider that a huge sigh of relief for the division-rival Giants.
The Giants boast a top-10 defense, and one of the more electrifying collections of skill players on offense in the NFL, but have one glaring question hanging over the 2021 season and the trajectory of the franchise.
If third-year quarterback Daniel Jones struggles to maximize the potential of an offense that includes Saquon Barkley, Kenny Golladay, Sterling Shepard, Darius Slayton, and Evan Engram, remember the Giants own two first-round picks in 2022; their own, and the Chicago Bears' selection, to invest in his replacement.
If Jones falters, the Giants suddenly become a team to watch in any trade for Watson, Aaron Rodgers, or any other proven veteran who becomes available.
From a shakeup in the AFC South and Super Bowl races to the trajectory of several franchises, Wentz's injury will be a key storyline threaded through this upcoming NFL this season.
Podcast
Quotable
""I've seen both guys getting better. This is the best version of Drew I've seen. He's done a really good job. And I expected Teddy to come in . . . Teddy's got experience, he's got experience in multiple offenses.""
– Denver Broncos offensive coordinator Pat Shurmur on QB Drew Lock, via Mike Kils of 9News.
If Lock continues to improve, the Denver Broncos have the pieces in place to make some noise in the AFC.
Between wide receivers K.J. Hamler, Courtland Sutton, and Jerry Jeudy, along with pass-catching tight end Noah Want, Lock has all of the weapons to make a major leap in his third NFL season. And the Broncos' defense has playmakers at all three levels that if Lock builds on 2,933-yard second-season with 16 touchdowns to 15 interceptions, Denver could play spoiler.
As we've covered previously, the parallels between Lock's situation in Denver and Daniel Jones' with the Giants are stark. During his time as head coach with the Giants, Shurmur was a major proponent of Lock being a target in the 2019 draft for New York, and immediately recognized Jones' potential after he was chosen with the No. 6 overall pick.
The pressure has never been higher on Jones or Lock, each with just eight career victories through their first two NFL seasons to perform. And while Shurmur was relieved of his duties after Jones' rookie season, the Broncos can take some solace in the fact that the 2019 campaign was a season in which Jones showed much promise and potential.
Lock and Jones are both set up with dynamic supporting casts around them, and for the Broncos and Giants this season will be about determining whether they are the right quarterbacks to get the most out of them.
 Final thought
It might be time for the Giants to worry about Kenny Golladay.
Even before Golladay grabbed his hamstring immediately after having a ball thrown his way during seven-on-seven drills Tuesday and gingerly walking into the locker room with a member of the training staff a half hour before practice was scheduled to end, this has not been a strong showing for Golladay.
Having seen a handful of Giants camp practices over the past two weeks in East Rutherford, Golladay and Jones have struggled mightily to get on the same page. Golladay has fought with drops during full-team drills, individual periods, and at times he's appeared to be third in Jones' progressions.
Now, possibly sidelined with a hamstring injury one year after a similar ailment that kept him out for two weeks last season, and some members of the Giants organization have to be concerned.
Listen, it is only early August, and sometimes it takes time for a quarterback to develop timing, rhythm and chemistry with a new receiver, and Golladay's hamstring has plenty of time to heal before the Giants host the Denver Broncos on Sept. 12 at MetLife Stadium. But, New York invested over $45 million guaranteed in Golladay to be a difference-maker and the kind of player who facilities Jones not only making a third-year leap in 2021 but a key component to what the organization hopes long-term is a championship-caliber offense.
Golladay might still become that player for the Giants, he just hasn't looked the part in the earliest of early stages of his tenure in New York and now his injury only complicates things.
Matt Lombardo is FanSided's National NFL Insider and writes Between The Hash Marks each Wednesday. Email Matt: Matt.Lombardo@FanSided.com, Follow Matt on Twitter: @MattLombardoNFL