Will Aaron Rodgers go 'scorched earth' on Packers, or rest of NFL?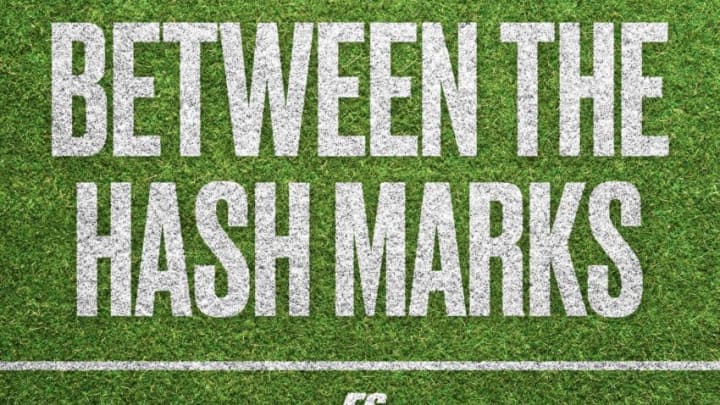 Will Aaron Rodgers' offseason of discontent sink Green Bay Packers' season, or spark a revenge tour for reigning NFL MVP?
Aaron Rodgers spent an offseason pointing the finger at the Green Bay Packers' organization for what he believed was a lack of commitment to him and his future. Yet after a disastrous Week 1 loss to the New Orleans Saints, it's fair to wonder if the offseason acrimony will sink or spark the Packers' season.
Rodgers' acrimony towards the Packers front office was once again brought to the fore during an interview with FOX's Erin Andrews hours prior to kickoff, with Rodgers reiterating to Andrews and the nation that he legitimately believed he would be traded on draft day.
"Because they won't commit to me past 2021," Rodgers told Andrews. "So, I figured, if they wanted to make a change, even though I just won MVP, why wait? They drafted my replacement, so let him play, if that's what you want. I could also picture myself not playing."
If Rodgers' kicking up the dirt pre-game that became the offseason's storyline across the NFL wasn't a troubling enough indicator of what might be coming for the Packers this season, his performance should sound all kinds of alarms around Titletown.
Sunday, Rodgers completed just 15-of-28 passes for 133 yards with one interception in a 28-3 lambasting at the hands of the Saints.
"I think there's a chance that was the worst loss of Matt LaFleur's coaching career," former Green Bay Packers fullback John Kuhn tells FanSided. "And definitely the worst performance by Aaron Rodgers."
How might Rodgers' comments play in a locker room he claims to know better than anyone in the organization?
Will Rodgers' comments alienate his teammates, because his play was not at the elite level that merits the kind of input he's been asking for?
Quite the contrary.
"I don't think any of this will be a problem in that locker room, at all," Kuhn says. "Aaron's said since day one that his teammates, are in a sense, what he's coming back for. He has said he's coming back for his teammates, to win a championship, to put this together. I think his teammates feel the same way.
"Nobody played well in this game. It wasn't just Aaron Rodgers. If this were a situation where the game was close, and it looked like Aaron Rodgers didn't care, or if Aaron Rodgers was uninterested, that would be a different story. But I didn't see any of that … In that locker room, I don't think there's going to be any dissension"
Kuhn is confident that Rodgers' teammates will stand behind their quarterback. But, might Rodgers' summer of discontent bleed into a fall of disappointment in Green Bay?
That just might be in Rodgers' hands.
The Packers have a deep and talented roster, as maybe one of the three best teams in the NFC, but they'll face an early and possibly defining stretch over the first quarter of this season.
On Monday night, the Detroit Lions come limping into Lambeau Field, after a losing to the 49ers and losing top cornerback Jeffrey Okudah. Then, the Packers face a trip out to a balanced and high-powered San Francisco 49ers team that could make a Super Bowl push, followed by a home date with the Steelers, who just took down the Buffalo Bills in Week 1.
The next three games will be telling about how the rest of this Packers season unfolds.
"Don't be surprised if Aaron Rodgers goes scorched earth on the Detroit Lions," Kuhn says.
Despite the wheels falling off for Rodgers and the Packers on Sunday afternoon, there is a real possibility that all of the offseason drama and all of Rodgers' issues with the Packers ignite a revenge tour of sorts for the reigning NFL MVP.
"I wouldn't be surprised if Aaron comes out and throws four or five touchdowns against the Detroit Lions," Kuhn says. "He could really go on a tear. The key is going to be the San Francisco game in two weeks.
"But, anything can happen in the Lions game. If that's another underwhelming performance … Even if it's a one or two-point low-scoring affair, even in a win, then some questions might come up about what's really going on right here … But in two weeks, the Packers really have the chance to right the ship, against a really good 49ers team and see where they're at barometer wise in the NFC."
AFC West's wild, wild Sunday
Sunday was an impactful, exciting, and somewhat surprising afternoon that just might set the stage for the most competitive season in recent memory in the wild, wild AFC West.
In between Justin Herbert's heroics for the Los Angeles Chargers and the Denver Broncos' coming-out party, Patrick Mahomes led the Kansas City Chiefs back with 14 unanswered points over the final 10:24 to escape arguably their toughest test of the season, sending the faithful at Arrowhead home happy 33-29.
This division has the chance to be a real fight to the finish. Especially after Derek Carr and the Las Vegas Raiders' Monday night heroics in a thrilling overtime win over the Ravens capped a perfect weekend for the AFC West.
Even though the Bills — viewed by many inside the league to be a Super Bowl favorite — fell to the Steelers, the Chiefs' path to a third consecutive Super Bowl actually got more difficult thanks to the Chargers and Broncos.
According to Football Outsiders, the Chiefs chances of making the Super Bowl dropped from 29.6 percent to 28.6.
The Raiders' thrilling victory over the Ravens on Monday night crowds the AFC West picture even more, with all four teams off to a 1-0 start. But, Vegas did their rival a favor, knocking off a Super Bowl contender, and boosting Kansas City's odds to make it to Los Angeles in February to 30.5 percent.
As impressive as Mahomes' heroics were, finishing 27-of-36 for 337 yards and three touchdowns, we've gotten pretty accustomed to the most athletically gifted quarterback walking the planet doing superhuman things in the biggest moments of the biggest games.
Mahomes gets his shot at taking down another AFC Super Bowl threat, when the Chiefs travel to Baltimore Sunday night.
Bridgewater's performance, meanwhile, might be most vital to the trajectory of this division's season.
Several scouts, coaches, and executives pointed to the Broncos as a team that has the best chance to surpass expectations this season.
Bridgewater posting a 115.7 passer rating with a pair of touchdowns against the Giants seemed to strengthen that argument. Especially watching him not only sit in the pocket and pick apart the intermediate middle of the Giants' defense, but make some spectacular throws, on the run, when things broke down.
It was Bridgewater's poise, Broncos offensive coordinator Pat Shurmur tells me, that stood out the most against the Giants on Sunday afternoon.
Though the Chiefs are in the catbird seat, the Bills' margin for error slipped through their fingertips in Sunday's home loss to the Pittsburgh Steelers. Buffalo now must win in Week 5, if they have any hope of hosting the battle for the Lamar Hunt trophy.
Football Outsiders now gives the Bills just an 8.9 chance of making the Super Bowl, down from 13.6 prior to Pittsburgh leaving Orchard Park with a 23-16 upset.
So, after the Chargers, Chiefs, Broncos', and Raiders' victories combined with the Bills' upset loss, it would seem that the road to Los Angeles goes through Arrowhead … at least until someone can finish what the Browns nearly did for three quarters on Sunday.
After Sunday, though, there's no reason for the Browns to hang their heads.
Even without Odell Beckham Jr., Cleveland's offense hung 29 points and 497 yards of total offense on the Chiefs in the most intimidating environment in the league. Cleveland looked like a Super Bowl team for much of Sunday's game, especially during a relentless first half onslaught. But, much like the Dallas Cowboys against Tom Brady and the Buccaneers on Thursday night, couldn't quite close out the road upset.
The Chiefs, meanwhile, have only lost six games in Kansas City since 2018. And while the road through the division might have becoming a winding one this weekend, Sunday's victory over the Browns gives Andy Reid's bunch an inside track to making sure the AFC's best have to go through Arrowhead on the road to the Super Bowl.
Podcast:
Quotable
""I feel pressure every year, so I don't look at it like I'm coaching for my job. I'm going to put my resume out there on the field just like the players. And if people don't think I'm good enough to do it, so be it. Somebody else does.""
– Minnesota Vikings coach Mike Zimmer, via the Star Tribune
It might be time for Zimmer to pop in and give his LinkedIn page some updating.
Minnesota has failed to live up to expectations each of the three seasons since the Vikings fell to the Philadelphia Eagles in the 2017 NFC Championship Game, and if Week 1 is any indication, 2021 won't be much different.
Over the past three seasons, the Vikings are just 25-22-1, with just one playoff berth over that stretch. Sunday might have been rock bottom, falling to the Cincinnati Bengals 27-24 in overtime, despite boasting a roster that should have trampled the Bengals by two scores or more.
In recent years, Zimmer has made scapegoats of former offensive coordinators Norv Turner and John DeFilippo, and there is a feeling inside the league he has alienated key members of his staffs out of self-preservation.
Eventually, Zimmer is going to run out of fingers to point.
The Vikings started last season 1-5, before scratching back to a 7-9 third-place finish in the NFC North. If Sunday is any indication, and Minnesota struggles out of the chute once more, Zimmer might have the chance to prove his theory that somebody else will think he's a quality head coach, if the Vikings finally decide that he isn't good enough for them.
Week 2 Best Bet
According to WynnBet, the Seattle Seahawks are 5.5-point favorites as they host the Tennessee Titans on Sunday afternoon. Last week, Mike Vrabel's team defense had no answers for Kyler Murray, DeAndre Hopkins, and Chase Edmonds' speed that powered the Arizona Cardinals to a 38-13 dismantling of the reigning AFC South champions.
If Murray was able to throw for 289 yards and four touchdowns, with Hopkins catching two of them, what is Russell Wilson and Tyler Lockett capable of against Tennessee, after connecting on four passes for 100 yards and two scores while running past the Colts over the weekend?
Take the Seahawks, who might win this game by double digits, and trigger all kinds of questions in Music City.
Final thought
The future of the Dallas Cowboys' defense has arrived.
Micah Parsons made his NFL debut, as advertised, in dominant fashion last Thursday night against the Tampa Bay Buccaneers.
For stretches, Parsons was the most dominant player on the field.
Yes, Tom Brady played on Parsons' inexperience and got him to buy into a fake that created space for Chris Godwin in the end zone for a touchdown, but the No. 12 overall pick in this spring's draft was a disruptive force for Dallas through much of the game.
Parsons finished with seven total tackles and generated pressure on three of his 13 pass-rush snaps, en route to Pro Football Focus listing him as the No. 3 ranked pass-rushing linebacker in Week 1, with an 81.4 pass-rush grade.
There's a good reason Parsons made such a strong impact off the edge.
In addition to the fact that he arrived in Penn State as a five-star defensive end, and the highest-rated prospect at his position in his recruiting class, prior to moving to inside linebacker and becoming an All-American in two seasons, Parsons has been working out in recent weeks with one of the greatest edge rushers to play the sport.
"I've got to work with him a few days ago," former Dallas Cowboys and Denver Broncos seven-time All-Pro DeMarcus Ware told me, during a recent appearance on FanSided's The Matt Lombardo Show podcast. "To see him learn the pass-rush moves, put the things in his toolbox was really cool to see."
"When you talk about a guy with so much athleticism and speed, you think about pass-rush. He can also stop the run, which I really like. That's what people wouldn't expect out of someone with so much athleticism and can get after the quarterback. That makes him a great, diverse player.
Even as dominant as Parsons was against Tampa Bay, holding Brady to an 86 passer rating when targeting him, there were still growing pains as any rookie playing his first career game would experience.
However, Ware believes not only that Parsons has lofty potential, but a real chance to reach it.
"Micah Parsons is the rookie I have on my radar," Ware told me, as part of a promotional appearance for Crown Royal. "I know Dallas plays a little bit 4-3, 3-4, but I want to see him actually just get after the quarterback a few times, which I know they're going to do in their hybrid defense."
Ware says that when he watched Parsons in Happy Valley, and through his maiden NFL preseason, he sees shades of his own game in the young Cowboys star.
"He's a kid who has been through a lot," Ware points out. "[Is] still going through a lot, but that tenacity plays in his game just like I did. Coming from nothing, using whatever he has in his life to just make it work, and now he has the opportunity on this huge Dallas Cowboys platform to make a difference. The sky's the limit for him."
Matt Lombardo is FanSided's National NFL Insider and writes Between The Hash Marks each Wednesday. Email Matt: Matt.Lombardo@FanSided.com. Follow Matt on Twitter: @MattLombardoNFL