Each NFL team's worst free-agent signing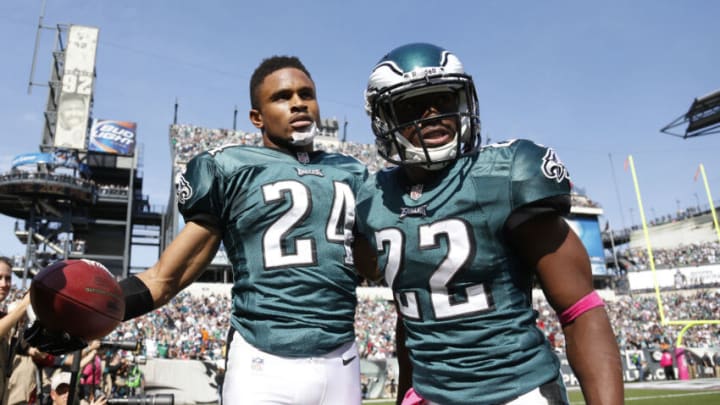 PHILADELPHIA, PA - OCTOBER 14: Nnamdi Asomugha #24 of the Philadelphia Eagles celebrates with teammate Brandon Boykin #22 after intercepting a pass against the Detroit Lions during the game at Lincoln Financial Field on October 14, 2012 in Philadelphia, Pennsylvania. The Lions won 26-23 in overtime. (Photo by Joe Robbins/Getty Images) /
Keyshawn Johnson (Photo by Allen Kee/NFLPhotoLibrary) /
Carolina Panthers: Keyshawn Johnson
Say what you want about Keyshawn Johnson (and plenty of people do), you can't blame him for the highway robbery he committed by signing with the Panthers. Johnson was 34 heading into the 2006 season and had two respectable seasons with the Dallas Cowboys in 2004 and 2005. He had 70 receptions in 2004, followed by 71 in 2005, catching six touchdowns both years.
If you were a team who needed a reliable, veteran receiver to be the No. 2 or No. 3 option in your offense, signing Johnson to a cheaper deal would have been just fine. Instead, the Panthers decided to give him a four-year deal worth $14 million.
Now, Johnson's play on the field was fine. He had another season of 70 catches and had four touchdowns. Carolina released him after the season, though, and it turned out to be Johnson's final year in the NFL. This signing wasn't so much based on the player's production, rather the front office for giving a 34-year-old receiver a four year contract and waiving him after one season. It's definitely not a bad thing to say there haven't been a ton of horrible signings by the Panthers, but the logistics of the deal with Johnson made little sense.