Packers legend Brett Favre in hot water for texts related to welfare scandal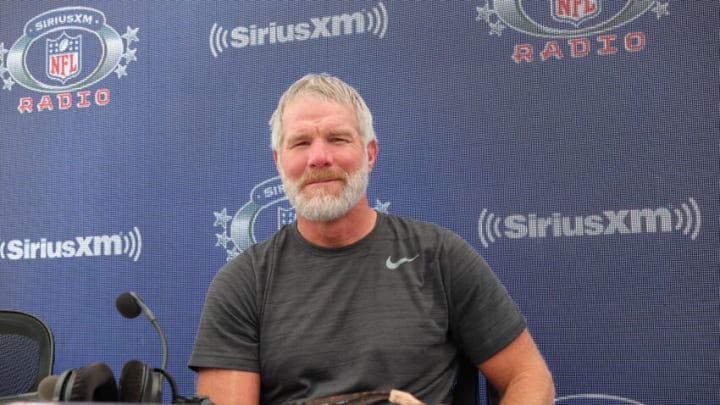 LOS ANGELES, CALIFORNIA - FEBRUARY 11: Former NFL player Brett Favre attends day 3 of SiriusXM At Super Bowl LVI on February 11, 2022 in Los Angeles, California. (Photo by Cindy Ord/Getty Images for SiriusXM ) /
Pro Football Hall of Fame quarterback and Packers legend Brett Favre is under fire due to an ongoing welfare scandal in Mississippi. 
Brett Favre will go down as a Green Bay Packers all-time great, but he's currently in a bit of trouble due to some shocking accusations made against him. On top of that, the evidence is quite damning as well.
According to Mississippi Today, the publication was able to obtain text messages Favre sent that put pressure on welfare officials in Mississippi to use taxpayer funds for one of his pet projects.
Brett Favre reportedly profited millions of dollars from government funds
Per Mississippi Today, Favre received $5 million in grant funds which went toward the University of Southern Mississippi getting a new volleyball stadium.
In addition, a pharmaceutical company Favre worked with received more than $2 million in funds from the Mississippi Department of Human Services. If that weren't bad enough, Mississippi Today added that Favre collected $1.1 million in welfare money for his personal use.
Favre is yet to be charged with a crime for all of this and he refused to speak with Mississippi Today for comment on the allegations against him.
While with the Packers, Favre solidified himself as one of the best quarterbacks in the NFL. His days in Green Bay were highlighted by winning  Super Bowl XXXI in 1997 over the New England Patriots. Now, though, Farve is making headlines for all the wrong reasons and his fans aren't happy with what he's being accused of.