Where is the A's new stadium in Las Vegas?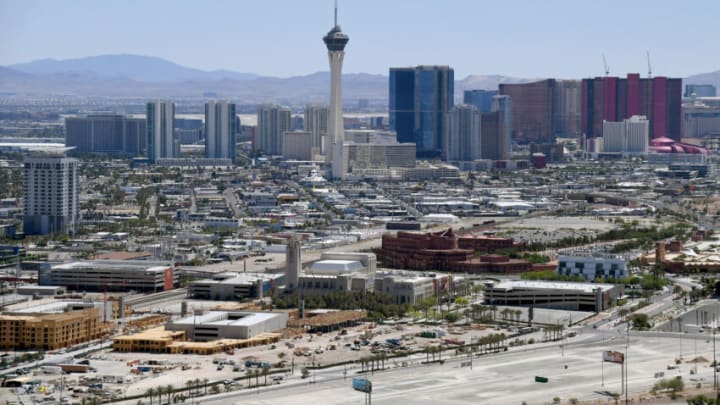 Oakland Athletics Las Vegas Stadium, MLB Vegas Stadium location (Photo by Ethan Miller/Getty Images) /
The Oakland A's appear ready to make a move to Las Vegas… If they do indeed move to the new plot of land they just purchased, where will it be?
The Oakland Athletics appear serious about ditching Northern California for the desert of Las Vegas. They've entered a land deal north of $1 billion in Vegas to put them alongside the Knights and Raiders who have recently created a budding pro sports market in the city.
The A's have been trying to get a deal done with the city of Oakland to stay in the city they've been residents of for half a century, but it's been contentious at best. The Raiders opted to leave rather than deal with the deteriorating Oakland Colesium, where the A's continue to play.
The Athletics will get a shiny new stadium, but leave their local fanbase in the dust in the process. Vegas is trendy, but the common critique is that it welcomes a transient, tourist fanbase and not the passionate diehards that a city like Oakland would instead produce.
Oakland A's Las Vegas stadium location
The site that the Oakland A's are engaged on is north of Allegiant Stadium by a mile and just across from T-Mobile Arena and just a block or so over from Las Vegas Blvd. off of the Vegas Freeway bordering Tropicana Avenue as well.
Here's a visual representation of where the site is.
According to Axios, it's a 49-acre plot of land.
Here's a birds-eye view:
When are Oakland A's moving to Las Vegas?
The plan said it hopes to be in Vegas by 2027. Ground is expected to break on the new stadium in Vegas in 2024.