MLB Lineups: FanDuel Economics June 21
Welcome to FanDuel Economics! This is the FanDuel MLB Lineups June 21st edition. FanDuel Economics is a daily fantasy sports column focused on FanDuel player salaries and FanDuel point-per-game (PPG) trends.
The purpose of this column is to evaluate player salary and PPG averages over a period of time to provide daily fantasy sports players with a vital tool in their lineup tool belt. Finding the best value options often leads to a big pay-day with your FanDuel MLB lineups!
Value Pitchers
So far this season, we have focused on year-to-date statistics for pitchers, since they typically only pitch once per week. However, now that we've had more time to develop a greater body of work over the season, we're going to move toward an every 30-day trend for pitchers, for your daily fantasy baseball lineups. We're also looking at anyone with three or more starts within the last 30 days.
Since mid-May, Justin Verlander (7:10pm ET) found a groove that works on the mound, and he has continued to roll over most teams he's facing. The 33-year-old had an impressive career so far, but has struggled over the past several seasons. However, after a terrible start to his 2016 season, Justin climbed to a 7-5 record and his ERA has dropped to 3.87. Combined with 97 strikeouts over 93 innings, it appears Verlander is falling back into his old dominating form. Over the last month, Justin averaged 46.8 PPG, 8th among all starting pitchers. Verlander is somewhat expensive tonight, you're paying $9,200 to have him in your lineup. However, that's still a 5.1X value, 11th among all starting pitchers and the top value option tonight.
Marco Estrada (7:07pm ET) is having a subtle, but rock-solid season so far this year. Estrada is 5-2, after 13 starts, with a low 2.58 ERA, and 76K's over 87.1 innings. Marco isn't going to strike a lot of batters out, but he's also not giving up many runs and won four of his last five games. Over the last month, Estrada averaged 40.6 PPG, 22nd among all starting pitchers. Marco is a more reasonable $8,700 salary tonight, the cheapest option of our best value pitchers. At a 4.7X value, Estrada is 13th among all starting pitchers and the second best value tonight.
Jose Fernandez (7:10pm ET) is only 23 years old, but he's already become one of the leagues most dominating starting pitchers. Lately Fernandez is a lock to win each game. Also, Jose is consistently striking out 6 to 12 people per game. Fernandez's ERA continues to plummet, even after a sub-par outing in Arizona on June 11th, now down to 2.57. Over the last 30 days, Jose averaged 55.2 PPG, 2nd among all starting pitchers in-between Clayton Kershaw (1st) and Max Scherzer (3rd). Fernandez is extremely expensive, at $12,000 tonight, but that's still very solid 4.6X value.
Value Hitters – INF
When we look for value hitters, we typically focus on how many points each hitter is getting per $1,000 of salary you need to spend. This ratio provides an understanding of how many points you're getting for what you paid. It's important to consider other factors when evaluating this information, though, like how many games they played in the average PPG or how they do vs. RHP/LHP. Recently, the value range has started to level off as FanDuel adjusts salaries to players who are having hot/cold starts to the season. Lately, anyone over a 4.5X value is top 50 among your daily fantasy baseball lineups.
Salvador Perez, C, (7:10pm ET) is having a tremendous year and is scorching the baseball lately. Four of his last six games, Perez had 20+ FanDuel points. Over the last week, Salvador averaged 18.8 PPG, the most of any daily starter at catcher. Perez is an affordable $3,100 salary tonight leading to a high 6.1X value. I will continue to play Perez until he disappoints me.
Freddie Freeman, 1B, (7:10pm ET) had a terrible start to the season, but that appears to be changing. Over the last seven games, Freeman had 20+ points in five of them. Freddie averaged 23 PPG over the last week, the most of all first basemen, ahead of hot sluggers like Edwin Encarnacion and Anthony Rizzo. Freeman is a cheap $3,000 tonight and a jaw-dropping 7.7X value. While Freddie is facing a very tough Jose Fernandez tonight, the reason he's so cheap, but he's also crushing the baseball off of everyone lately. Freeman is still work a strong consideration tonight.
Jonathan Schoop, 2B, (7:05pm ET) is having an awesome year this year. Schoop is hitting .278 with 12 home runs, 31 runs, and 41 RBI's. Over his last two games, Schoop averaged 34+ points each game. Over the last week, Jonathan averaged 17.8 PPG, 2nd among all second basemen, only behind Joe Panik. Schoop is a reasonable $3,300 salary and a 5.4X value tonight, the best value at second base.
Josh Donaldson, 3B, (7:07pm) had a goose egg on Sunday against the Orioles. However, that was bound to happen eventually, after consistently over-performing. However, Josh is still scorching the ball consistently this month, and is piling on large amounts of FanDuel points in June. Over the last week, Donaldson is still averaging a very high 24.5 PPG. Josh is a little cheaper at $4,500, but still very expensive. Still, Donaldson is a decent bet for 20+ points, and paying $4,500 is a very good 5.4X value. If you've been following recent articles, you'll know I've been raving about Josh lately. That may not change until he cools off. But for other options, take a look at a deeper-dive into the 3B position, for FanDuel MLB.
Another option I continue to like is Didi Gregorius, SS, (7:05pm ET) before. Didi isn't your typical fantasy baseball superstar, but he's hitting a higher average this season, .282, and is starting to knock in RBI's fairly consistently. Over the last week, Gregorius averaged 17.9 PPG, 2nd among all shortstops. With another very affordable $3,100 salary tonight, he's a 5.8X value. For more on this position, take a look at a deeper-dive into the SS position, for FanDuel MLB.
Value Hitters – OF
Of all the outfielders playing at least four games over the last seven days, no one has averaged more points per game than Franklin Gutierrez (7:10pm ET), 23.7 PPG. Gutierrez went bonkers in Boston on Friday, hitting 2 home runs and piling up 6 RBI's. Franklin followed up with another home run in his next start on Sunday. Gutierrez is becoming more expensive, $3,300 tonight, but with a spectacular 7.2X value, he's by far the best value in the outfield tonight.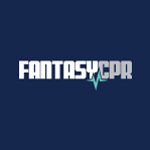 After a tepid start to the season, Justin Upton (7:10pm ET) is having a great June. Justin typically struggles against left-handed hitters, but destroys the righties. However, Upton has been more consistent lately, getting at least a walk or hit in every game since June 10th, laying down 3 points as floor. In the last seven days, Justin averaged 17.2 PPG, 4th among all outfielders. Upton is still a $3,100 bargain, or a 5.5X value tonight. He's facing a lefty in James Paxton tonight, but given his current trend, he's a solid play tonight.
Another Upton, Melvin Upton (7:05pm ET) has struggled with average, .254, but he's become a valuable fantasy asset this year, hitting 9 home runs and stealing 15 bases already. Upton also has 31 runs and 32 RBI's. Over the last week, Melvin's been hot as well, averaging 16 PPG. Upton is a reasonable $3,00 salary and brings a 5.3X value to the plate tonight.
To re-visit other recent value options for FanDuel MLB, view some of my other columns.
For additional FanDuel MLB analysis, take a look at my good friend and follow staff writer Brian Tulloch's MLB Picks & Pivots column. Also, Mike Marteny provides Draft Kings MLB Picks analysis. Draft Kings uses a different point system and Mike does a great job of breaking down your options. Both also provide great 'stacking' options which I like to discuss and use as well.
Best of luck today daily fantasy baseball gamers! Make sure to check lineups as they are announced before locking in your FanDuel MLB lineups!