Pittsburgh Pirates: Draft Gregory Polanco Ahead of Starling Marte
What if we told you Starling Marte wasn't the best outfielder in the Pittsburgh Pirates' lineup? It might be time to start taking Gregory Polanco more seriously ahead of your fantasy draft.
Generally speaking, if you owned one of the Pittsburgh Pirates' elite outfielders over the past few seasons, you probably had very little to complain about. Sure, no one will blame you if you avoid Andrew McCutchen like the plague this year, but the two guys on either side of him are definitely worth your time in earlier rounds.
If you're on the hunt for an elite outfielder this fantasy season, look no further than Starling Marte or Gregory Polanco. Both guys should already sit high in your outfielder rankings and could be considered the most lethal corner outfield duo in baseball currently.
Since you're a great fantasy baseball owner, chances are you already know that. Chances are you also know Marte is currently considered one of the Top 30 players on any noteworthy player rater – meaning he is likely to remain a first round pick once again in 2017.
Polanco on the other hand, well he falls well outside the Top 50. Guys like Mike Trout and Mookie Betts round out the very top of the outfielder rankings, but following a very impressive 2016 season for both Marte and Polanco, is it possible we're overvaluing Marte, and undervaluing Polanco?
After having a closer look at the numbers, it's definitely an argument worth having ahead of your draft.
Starling Marte
Marte holds value in two categories in particular: steals and on-base percentage. In 2016 Marte stole 47 bases and was caught stealing only 12 times, while he posted a career high .362 OBP during his fourth year in the Majors.
Statistically speaking, this is a blessing for most owners. Steals are a valuable commodity, and to receive that kind of production from an outfielder makes Marte worth his weight in gold. Where it's easy to find fault, however, is in just how misleading this so-called "blessing" really is.
In head-to-head leagues, Marte is certainly fantastic. For those stuck in points leagues, though, where steals are far less valuable, Marte won't generate the same kind of productivity that a guy like Polanco would.
As far as Marte's steals go, the majority of his chances are created in large part thanks to his tremendous contact rate. Last year he connected with 76.3% of any pitch thrown his way, but most remarkably he was hitting nearly 62% of any pitch thrown outside the strike zone. Marte was getting on base easily, and when he was out there, he always had the green light from manager Clint Hurdle.
Repeating these kind of numbers should be easy for Marte this season, he's simply got the wheels and the speed to do it. His contact rate doesn't account for his high OBP numbers, though, and that's where things might get tricky.
Marte was hit by pitches 16 times last year. It's not a career high, but it results in the opportunities he had to get on base and record 47-steals. The problem? Pitchers should be looking to throw away and outside next season, knowing Marte's tendency to stand at the plate and take a shot, meaning potentially much lower numbers.
The final part you might want to be concerned about with Marte, is his unreliability. He's started in 140 games only once in his career and missed time during September with a back injury. Meanwhile, on the field, he's slowly becoming unreliable too. We're still yet to see the power we were promised in 2012 after he hit 17 HR's across the minors and majors, which equals a blank spot in your lineup if Marte is your number one outfielder.
Gregory Polanco
People seem willing to take the gamble on Polanco. Last season was a consistent one despite a little cooling off period, but he came back strong and finished with 22 HR's and 86 RBI's, leaving us with so much to think about.
Polanco won't give you the steals that Marte does. Instead, he gives you the power. Last season was yet another lesson on mechanics, as Polanco changed his approach at the plate to feature more leg drive before the pitch approached. It resulted in a lot more line drives and balls put in play, and a lot of promise going forward.
A minor change to his swing is exciting for so many reasons. Polanco hit 17 of his HR's against righties, swung at exactly 100 fewer pitches outside of the zone than he did in 2015, and continues to sit close to an 82% contact rate with a .323 OBP.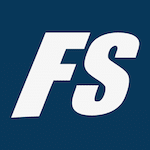 And you want to know the best part? Polanco's minor flaws should start to turn into something special.
The main knock on Polanco is his inability to make solid contact on every pitch he sees, instead missing balls he should be mashing. Sometimes he has the tendency to shorten up on a swing, and it shows in his career high 20.3% strikeout rate.
Where owners should find comfort in Polanco's numbers, though, are in his pop-up rate. Polanco is popping up 13.8% of the time, and often hitting the ball straight and hard in the air. He needs to turn these powerful swings into extra base hits, and with another year of adjusting to pitchers, patience should pay off.
If Josh Bell does become the Pirates' leadoff hitter, it's even more good news for Polanco. Bell is great at getting on base, and with Polanco batting towards the middle of the lineup, he will have plenty of opportunities.
Polanco is perhaps the most powerful hitter in Pittsburgh, and his .312 AVG against lefties is a welcome improvement in an area he used to struggle. Polanco continues to make adjustments and is described as a very coachable player, and a fantasy asset you should be strongly considering.
Hold Off As Long As Possible
Drafting an outfielder other than Trout or Betts in the first round isn't really necessary anymore. If you're in a league and someone reaches for Marte however, there's still plenty of other outfielders like Polanco available that may turn out to be much more productive for a lower price.
Polanco's upside is huge and if you're in a points league or a head-to-head, his home run totals and much-improved numbers should have you feeling optimistic about his future in 2017.
Marte, while his steals are so valuable, needs to bring the power bat that we've been waiting for. The rest of the league's outfielders have progressed in terms of power, the average number of home runs hit, and their slugging percentage. Marte's numbers are falling behind in those categories.
It's time to start looking at the Pirates' outfielders as equals on draft day, and stop overrating Marte as something he is not. Polanco just might be paving the way towards an even bigger and better season, so jump on board during draft day.