Marlins: Consider Kyle Barraclough As a Fantasy Sleeper
The Marlins' barren pitching staff leaves very little to be desired for fantasy owners. However, Kyle Barraclough may be worth keeping in your back pocket if you need some bullpen help.
There's always a rush ahead of any fantasy baseball draft to find a relief pitcher that will hopefully see you through the season and stay healthy for the entire seven months.
This year, guys like Andrew Miller, Edwin Diaz and Seung Hwan Oh are the familiar names everyone will reach for early in your draft and feel pretty good about. If you're unlucky enough to miss out on landing one of the top-10 guys, don't stress. There's plenty of untalked talent available in later rounds.
One of those names is Kyle Barraclough, the third-year right-hander that gained plenty of interest towards the middle of last season for some of the right reasons, and for some of the wrong reasons.
Right now, all we're concerned about is the right reasons, because if you're one of those people who find themselves stuck in the middle of July with limited bullpen depth and a bunch of guys on the DL, Barraclough just might save you some headaches.
Last season Barraclough posted a 2.85ERA through 72.2 innings pitched and a 6-3 win/loss record. Those numbers already look pretty good, but the part of Barraclough's game that had some fans interested last season was his strikeouts.
Barraclough led all National League relievers last season with 113 punchouts and has quickly become one of the more intriguing players worth watching within the Marlins' organization. Those strikeouts weren't just a string of luck or hardball pitching, either. Barraclough threw a first pitch strike 56.8% of the time last year, and more importantly struck out 49 batters down 0-2 in the count.
From an offseason standpoint, those numbers transition well into this season. Barraclough is far from a one-dimensional pitcher, but he does rely solely on a well-developed four-seam fastball, his slider and occasionally a change up – all of which he can dance over the plate at around 95 MPH.
Roto league owners, Barraclough should be on your list. For everyone else, what you're probably thinking now is, how can we rely on strikeouts and nothing else?
Another crucial part of Barraclough's game is his unbelievably low home run rate. Throughout the minors he allowed only two home runs, and so far through two seasons in the majors, Barraclough has managed to replicate those numbers.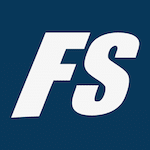 Pitching half a season inside Marlins Park has its perks, but Barraclough's ability to seduce hitters into swinging at strikes 67.1% of the time last season tells a big part of the story. That, plus the fact that Barraclough's fastball results in ground balls more often than not, goes a long way towards upping his potential value.
But of course, if you're still unconvinced on why you should find a spot for Barraclough, there are some proving points that he does need to work on for owners to take him seriously.
Firstly, walks. Barraclough allowed 44 batters to reach first base last season, driving owners insane, so it's no wonder he's owned in only 11.4% of leagues.
Secondly, command. The fastball, slider and change up are all well-developed pitches of Barraclough's, but sometimes his command can be off. Working out of a bullpen that was stretched thin last season might have had something to do with it, as Barraclough pitched 26 straight days at one point without rest.
Focus on the Positives
The month of August was the vocal point of Barraclough's season last year. He went from a dismal 3.43 ERA to a much more admirable 2.08 and managed to walk only seven batters in comparison to the 18 he walked in the first four months of the season.
The positives for Barraclough are obvious, and they are also pretty clear within the Marlins' organization. Last year the teams' pitching staff was riddled with injuries, and the depth stretched. Barraclough was tossed in the deep end and still managed to produce respectable numbers.
The turn around to this year will see the Marlins' bullpen rely on A.J. Ramos again as the closer, but with Miami boasting one of the thinnest farm systems in all of baseball, Barraclough is the likely favorite to start at the position if Ramos fails.
For the time being, Barraclough will remain as the likely setup man in Don Mattingly's roster, showing how much the Marlins will rely on him this year. If he can reduce his walk rate and keep that home run rate nice and low, it might be worth relying on Barraclough yourself.
For owners, Barraclough comes cheap, especially in auction leagues, and there's no need to reach for A-grade relievers with the position this deep. Barraclough is a certain sleeper to consider, and perhaps even a keeper this time next year when the season is done.