Fantasy Baseball Owners: Stop Dropping These Five Players
Making quick decisions to improve your roster is part of being a good fantasy baseball owner, but how quickly should you give up on players who aren't performing?
Patience is a virtue, but obviously not in fantasy baseball land. Overreacting to bad hitting this early is a crime. So is cutting a player who hasn't hit a home run these past two weeks – how dare he!
With the waiver wire looking deeper than ever in standard leagues, loyalty is at an all-time low. People have spent the entire offseason mulling over stats and research, only to get bored of waiting and conclude that their once guaranteed sleeper pick is nothing more than a bust.
It's your right as an owner, and for the most part, I get it. It's hard to stand by and watch guys like Yasiel Puig finally rake, and not want to cut ties with someone like Tommy Joseph. The problem I have, though, is the players you are cutting are really quite good.
Take a look at ESPN's Most Added/Dropped list, it's a disaster. Full of prospects that were touted as the next big thing all offseason, mixed in with some slow starters who are notoriously awful in April.
Some of the players that have been dropped make sense. Don't get me wrong, I'm not going to tell you to hold onto Sam Dyson here. What I'm saying is, there are a handful of guys that don't belong on that list and deserve a lot more waiting.
Here are five players that I think are worth your patience, at least for a few more weeks.
Mike Napoli, 1B – Cleveland Indians (Dropped in 10.3% of Leagues)
If you expected Mike Napoli to change teams and put up massive power numbers in April, you don't understand baseball. Fortunately, Napoli's slow start to the season has picked up, having hit 2 HR's after facing the Indians' tough rotation on Opening Week.
Napoli's AVG has always hurt fantasy owners, and that won't change. He's batting for a .171 AVG right now but is walking 7.5% of the time, well on pace for another high walk rate this season.
The middle of the year is normally the best time to have Napoli around. He hit 8 HR's and 20 RBI's during July last season, but that isn't to say he isn't worth owning right now. Last season Napoli had the second highest hard contact percentage in baseball (36.7%) and swung at 44% of pitches. He may be old, but that power is still there.
As Napoli adjusts to the Rangers' lineup and sees more right-handed pitching, Napoli should show that he's still capable of hitting 3 HR's in a week. He is a streaky player, but it's confusing to see Napoli dropped over guys like Tommy Joseph to start the season. In a hitters ballpark like Globe Life Park, he's still a very valuable first baseman to own coming off a monster 2016 season.
Russell Martin, C – Toronto Blue Jays (Dropped in 13.5% of Leagues)
What did you really expect when you drafted Russell Martin? He's 34 years old and one of the streakiest hitters in all of baseball. This was always going to happen.
Martin has been dropped in the vast majority of leagues for one reason: he hasn't hit a home run yet, hasn't scored a single RBI, and has only one hit to date. In April last year, Martin finished the month with only 9 hits and 4 RBI's, so this is all pretty typical.
With Martin, two things you can count on are his walk rate and his second half to the season. He finished with a walk rate of 12% in 2016 and finished with nearly twice as many HR's (13) than he did in the first half of the season.
Striking out is always going to be the problem here. Martin has struck out 32.2% of the time so far, but if you didn't draft Buster Posey or Gary Sanchez, who are you now dropping Martin for? I still see him holding much more value than someone like Stephen Vogt.
Dansby Swanson, SS – Atlanta Braves (Dropped in 9.2% of Leagues)
People stashed Dansby Swanson as their shortstop last season and drafted him for the future this season. So why drop him?
Swanson's started the season with only 1 HR, 1 RBI, and 6 hits, leaving people to believe that he's just not ready yet. That may wind up to be the case, especially for a player that skipped Triple-A, but the upside that comes with Swanson just seems too good to pass up.
Swanson is striking out at an alarming 23.7% rate, but he's faced incredibly tough pitching to start the season against the Mets and the Pirates. I'm not making excuses for him, but even Trea Turner struggled before his DL stint.
The good news is the Braves are in no hurry to send Swanson back down to the minors, and with SunTrust Park looking to be extremely hitter friendly, the chances of him turning this slump around are high. If nothing else, stash Swanson on your bench until he recovers.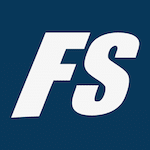 Dellin Betances, RP – New York Yankees (Dropped in 5.9% of Leagues)
It's not that Dellin Betances has had a bad start to the season, in fact, he's pitched in four games so far and has allowed only 3 hits in 3.1 innings pitched.
What's causing people to drop Betances, is Alrodis Chapman. The Yankees' resigned again flamethrower has been amazing to start the year, and there seems to be an irrational fear that Betances won't receive enough playing time as the setup man.
Fortunately, Joe Girardi isn't Dusty Baker and makes informed decisions when it comes to his bullpen. Those decisions are in large part thanks to Betances' four-seam fastball, which is generating a 53.7 swing percent, the highest it ever has. Betances has also limited his hard contact rate to a very low 14.3% and looked extremely controlled and comfortable during the 8th inning against the Rays on Thursday night.
At 29 years old, Betances looks like he's in for a bounce back year. The Yankees explosive offense might even have him in line for some wins down the track, making him a reliable asset in your rotation.
Brandon Phillips, 2B – Atlanta Braves (Dropped in 1.1% of Leagues)
Your options at second base are thin this year, which makes me wonder why guys like Brandon Phillips are being dropped.
Perhaps it's due to his slow start to the season, where he's stolen only 3 bases in 34 at-bats, or perhaps it's due to the fact that Phillips hasn't shown any real source of power during these first two weeks, with only 2 RBI's to his name.
Phillips is definitely on the way out and will continue to appear on waiver wires league wide. Those power numbers may be coming though, as he continues to be a league average hitter season after season. At 35 years of age, Phillips batted for a .291 AVG last year, and in a Braves lineup that is full of youth, he's going to see plenty of plate appearances.
If you're juicing Phillips solely for his stolen base potential, he still looks as quick as ever. Braves prospect Ozzie Albies may still be a season away from his call up to replace Phillips at second base, so for now, he's worth holding onto.
The Most Added/Dropped list is no stranger to unusualities. So far this season, there's been plenty of players hastily dropped due to large overreaction. If you can stay patient through until May, all five of these guys could give you the numbers you need.