Fantasy Baseball 2018: When to draft for each hitting category
The standard fantasy baseball leagues use five stats to value their hitters. How do you know when to draft for each category?
Winning your fantasy baseball championship happens through the waiver wire. Though in order to get there, you need to make the playoffs and that happens through the draft. It's hard to mess up your final picks of the draft. But, you can easily lose your league within the first five picks.
You need to enter your draft with a game plan. Whether it's drafting pitchers first and backloading on hitters or vice versa, you should stick by your plan. The only thing you can't plan for is if an owner reaches for a player, leaving a top talent on the draft board. But, those moments are few and far between.
So, when drafting your hitters, who should you target first? Well, that all depends on what pick you have. If you have a top three or four pick, you are likely drafting Mike Trout, Jose Altuve, Paul Goldschmidt or Nolan Arenado. Those hitters provide their owners with great numbers in four of the five hitting categories.
For those of you new to fantasy baseball or use different stats, the default categories are hits, home runs, RBI, steals and batting average. Those are the categories I will be focusing on in this piece. Other owners, like myself, use on-base percentage over average because it accounts for walks, giving guys like Joey Votto a boost. You need to look at your league's settings ahead of time.
Power
As I've mentioned in previous articles, there were 117 batters that reached 20 home runs. There were 23 that reached 100 RBI and 63 drove in at least 80 baserunners. Those numbers are up from 111 and 22 in 2016, respectively. There were 73 batters that hit 80 RBI in the season.
These numbers prove that you can draft power at any point in the draft. One of the big surprises among power hitters was Jonathan Schoop. With a 180.0 ADP, he hit 32 home runs and 105 RBI, finishing 34th among hitters on the Player Rater.
Matt Olson was another popular pick-up as he went undrafted in most leagues. He hit 24 homers and 45 RBI in 59 games. Olson was owned in close to 50 percent of ESPN leagues at his highest point.
The downside with most of the power hitters is that they hurt your batting average a bit. Of the 41 batters that hit at least 30 home runs, 24 hit at least .270. That is a little under 60 percent. So, you have roughly a 60-40 chance of drafting a power hitter with some contact. Just watch out for the Chris Carter types.
A quick touch on RBI is that it depends on the player's team. Buster Posey is a great power-hitting catcher but because his surrounding cast was not performing, he posted 67 RBI, his lowest since 2011.
Steals
Speed has been on a decline over recent years. Twenty-nine hitters stole at least 20 bases last season, 28 in 2016 and 30 in 2015. This makes it especially hard to draft speed late in drafts.
The two top speedsters in Dee Gordon and Billy Hamilton, 60 and 59 respectively, hit a combined six home runs. The next two guys, Trea Turner, who missed 60 games, and Whit Merrifield hit a combined 30 homers.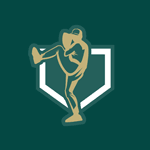 Want your voice heard? Join the Just Fantasy Baseball team!
Write for us!
Gordon had a 62.0 ADP, Hamilton 64.9, Turner 16.5 and Merrifield went undrafted. So, owners spent a seventh-round pick for a 60-steal guy. One had good contact (Gordon) while the other didn't (Hamilton).
If you want to lock down the speed category, you have to reach for those top runners. You can make up the lack of power later in the draft because, as I mentioned, power can be found late.
Hamilton, in my opinion, is overrated for fantasy baseball. I can't see myself spending that early of a pick on a one-category player. I would rather stock up speed with three 25-steal guys later or mix in the speed with my starters like Elvis Andrus (25 steals), Jose Peraza (23) and Starling Marte (21).
Batting Average
This may be the toughest category to draft for. Only 53 batters hit .280 or higher. Most of the top offensive picks were able to provide both power and contact. Some even added speed to their repertoire.
I feel like you should draft for average early because the batters you draft later will help your counting stats but they hold down your average.
Manny Machado was one of the top third basemen drafted last year. He hit 33 homers and 95 RBI. The downside to his 2017 was his average. He finished with a .259 average. Machado ended the first two months with a .205 average. He hit .284 in the final four months but the damage was already done.
In head-to-head matchups, he hurt you but in season-long rotisserie leagues, you benefitted from a good second half.
Each category needs to be analyzed as a part of a bigger entity. Home runs, RBI, steals and average all combine to make up how effective your offense will be. Steals are on the decline, batting average is a season-long roller coaster and power is on the rise.
You should target speed and contact earlier and build your power at the beginning and the end. But one surprise pick in front of you could change your whole strategy.
I will write about the pitching categories at a later date.