NBA Powerless Rankings: What to do with your free time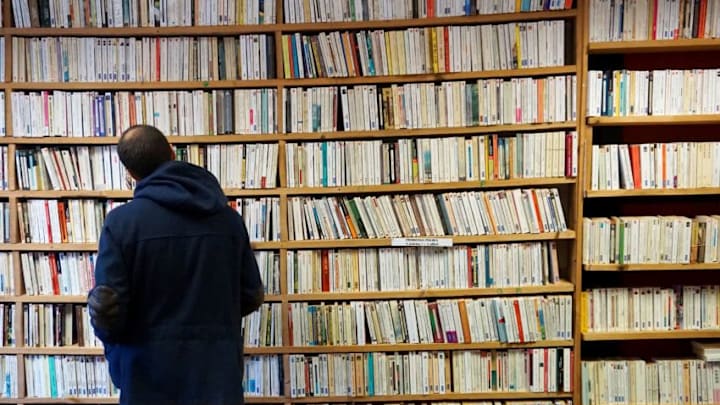 A man examines books in a bookshop on April 2, 2018 during a second-hand books fair in Becherel, western France. / AFP PHOTO / DAMIEN MEYER (Photo credit should read DAMIEN MEYER/AFP/Getty Images) /
1. Mock other fanbases for being bad and/or maybe worse than you
The best thing one can do when they're feeling put upon is to pass that feeling on to someone else. Why should you feel bad all by yourself when everyone around you could be feeling worse as well?
I've found the best way to do this is to do it in a plainly hypocritical fashion. Say you see someone talking about Devin Booker in a positive light. Now let's say you're a Pistons fan. The best thing you can say in response to the Booker praise is to call Booker "The most disappointing third-year player in the NBA."
This will both offend and baffle them, and neither of those emotions are pleasant. You see, Stanley Johnson is more disappointing. He started much of the year, and while he played quality defense and brought admirable energy, he also was the worst three-point shooter in the league. Hope of him becoming a building block for the future is dim.
Next: The 20 different emotions of Gregg Popovich
So anyone rooting for Johnson would have to be an idiot to go after Booker. This leaves the Suns fan with two options, either address the comment (which means interacting with an idiot which isn't pleasant) or leaving the comment be (giving the impression that the idiot got the last word which also isn't pleasant). So in a simple sentence or two, you're inflicting multiple layers of annoyance.
It's high-level work when you dig into it, but it's simple to apply. So if you're feeling miserable today, go on. Make someone else feel it too. Except make it even worse. You have my blessing.