NBC's Green Zone getting dragged by NFL fans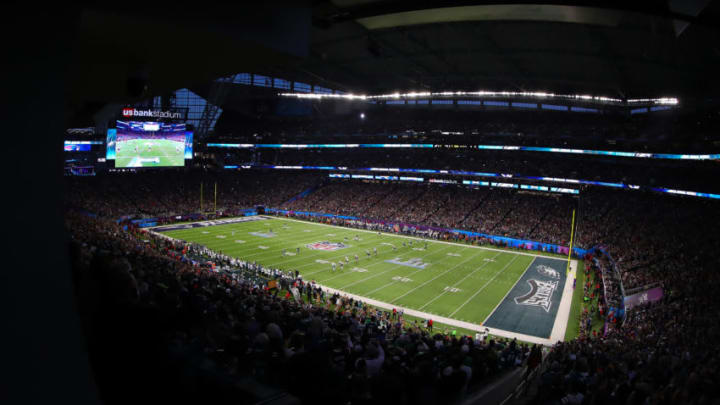 (Photo by Rich Graessle/Icon Sportswire via Getty Images) /
The NFL on NBC has debuted their new "Green Zone" feature, and it is already getting dragged through the mud by fans for all the confusing shades.
Welcome to the NBC Green Zone, where your eyes will hurt like the dickens looking at all the various shades of "green" on the field.
The network was so proud to introduce this latest feature to its in-game experience, but we don't think that they took the time to actually gauge what the fans would think of their new feature.
Well, thanks to the power of Twitter, we now know, and the reactions are probably not what NBC expected.
Ever since the feature debut during the Arizona Cardinals-Dallas Cowboys preseason matchup a couple of Sundays ago, fans have sounded off their utter distaste for the Green Zone.
Yes, the Green Zone has become absolutely ridiculous, and we haven't even gotten out of the first quarter yet.
Maybe NBC was trying to be ahead of the game? Like how FOX was with is "Puck Tracker," which give a clear view of where the puck was and was simply ahead of its time (although that too was eventually abandoned).
Could that be what NBC was aiming for with its horrid Green Zone? If so, then the network really missed the mark on this one. All the various shades of green is a nightmare for views, especially for those who suffer from migraines. Heck, we wouldn't be surprised if the Green Zone was blamed for causing migraines.
Look, we applaud NBC trying to be creative with it's NFL telecast, but maybe they got ahead of themselves with the Green Zone. If they want to do us fans a favor, they would send the Green Zone to its rightful place before their Sunday Night telecast."
The garbage can.