How many NFL teams that started 0-3 have made the playoffs?
While not impossible to make the NFL Playoffs after starting with an 0-3 record, the odds certainly aren't great.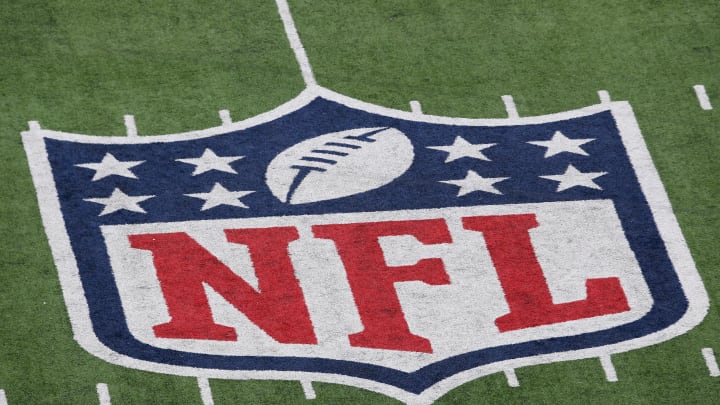 NFL logo / Nick Laham/GettyImages
To state the obvious, no team wants to start a new NFL season with an 0-3 record.
But in another obvious statement, not every team gets what it wants, which is why we see 0-3 starts just about every single year.
However, such a start doesn't automatically mean a team will miss the NFL Playoffs. While nowhere near as common as teams who start 0-2 and still make the postseason, a handful of 0-3 squads have bucked the odds and gotten it done.
It should be noted, however, that not a single 0-3 team has ever gone on to win the Super Bowl. In fact, only one team has ever made it past the Wild Card Round.
How many NFL teams have started 0-3 and still made the playoffs?
Since the Super Bowl era began in 1966, six teams have overcome an 0-3 start and made the playoffs, although one comes with an asterisk.
That asterisk belongs to the Tampa Bay Buccaneers, who began the 1982 season with three straight losses but still made the NFL Playoffs.
What one must remember is that the 1982 campaign was shortened from 16 games to nine due to a 57-day players' strike. Due to the shortened season, the NFL expanded the postseason field to 16 teams, up six from the usual 10 at that time.
After losing their first three games, the Bucs took just one defeat the rest of the way to finish with a 5-4 record, earning the No. 7 seed in the NFC. They lost to the second-seeded Dallas Cowboys in the opening round.
Here's a quick look at every 0-3 NFL team to still earn a trip to the postseason.
| SEASON | TEAM | RECORD | RESULT |
| --- | --- | --- | --- |
| 1981 | New York Jets | 10-5-1 | Lost Wild Card Round |
| 1982 | Tampa Bay Buccaneers | 5-4 | Lost 1st Round* |
| 1992 | San Diego Chargers | 11-5 | Lost Divisional Round |
| 1995 | Detroit Lions | 10-6 | Lost Wild Card Round |
| 1998 | Buffalo Bills | 10-6 | Lost Wild Card Round |
| 2018 | Houston Texans | 11-5 | Lost Wild Card Round |
As you can see, the feat has yet to be accomplished since the NFL expanded to a 17-game schedule in 2021.
Stats courtesy of Pro Football Reference