FanDuel MLB: Picks and Pivots for June 23
FanDuel MLB: Picks and Pivots for June 23
Welcome to the Thursday edition of Picks & Pivots, a daily fantasy baseball column focused on providing analysis and insights into the top FanDuel MLB lineups. The purpose of this column is to first identify key building blocks that can be used for any roster construction and then identify pivot points to help differentiate your lineup in hopes of a big payday!
FanSided and Fantasy CPR have you covered – For additional FanDuel MLB analysis, take a look at Matt Rogers FanDuel Economics column or Mike Marteny who provides Draft Kings MLB Picks analysis giving you the most in depth DFS coverage for tonight's baseball slate.
Thursday's MLB schedule is split into two separate slates with 4 games on the early docket which begins at 12:35PM EST and another 5 games at 7:10PM EST making for a great day of FanDuel MLB action!
I will continue to track winning Tournament lineups and compare trends over 5 day periods to help us understand what it takes to remain profitable. I HIGHLY recommend each of you do this each morning to look back on the previous night and understand how the winning lineups are constructed in the games you participate in.
The view below tracks GPP entries over various time periods, breaking out key metrics to understand the trends and compositions of GPP winning rosters:
| | | | | | | |
| --- | --- | --- | --- | --- | --- | --- |
| Time Period | Score | Pitcher Salary | Pitcher % | Hitter % | Hitter $/Player | Value |
| Season | 255.9 | $ 8,678 | 25% | 75% | $ 3,290 | 7.31 |
| 5 Day | 267.8 | $ 8,850 | 25% | 75% | $ 3,269 | 7.65 |
| Prev Day | 266.5 | $ 9,900 | 28% | 72% | $ 3,138 | 7.61 |
Now on to the picks…For more DFS Strategy insights, check out my latest article to help take your game to the next level! I highly recommend gamers track their game performance across the various types of games they play – GPP's, Cash, Multipliers etc – as this simple exercise will help teach you more about profitable roster construction than you can imagine.
With two small slates spread over the course of the day, I will look to play the "all-day" slate only on FanDuel as I do not believe you will be able to get the differentiation necessary to improve your bankroll if playing the early or late slates only.
Matt Harvey ($9,500) at Atlanta: Just when we thought the Dark Knight had turned it around, he goes out last time through and gives up 7 hits and 4 ER against the same Braves team he will face on Thursday. In the same match-up over the weekend, Harvey was 20-22% owned in the multiple tournaments I played in and it will be interesting to see how many people jump back off the band wagon after his rough outing.
Even with the rough start last game, Harvey was still showing improved velocity and comes into Thursday as one of the largest favorites (-160) of any starting pitcher on the slate.
With the match-up Harvey has and the fact that he sits as the third highest priced hurler on the slate, he makes for a great pivot off the top priced arms. Zack Greinke ($9,900) has the unfortunate task of pitching in Coors Field and Jon Lester ($11,400) gets a match-up against a Marlins team that has hit him hard in his career (.361 average).
With games in Coors and Fenway, taking the cost savings with Harvey versus Lester and the match-up benefit over Greinke, makes Harvey my clear top play and will allow me to spend up in the high upside hitting environments.
Rick Porcello ($9,200) at home versus White Sox: The largest favorite on the board Thursday is Rick Porcello and the Red Sox who go up against James Shields. Porcello has been very solid over the last 3 starts, averaging 34 points per start and sits at a price point in between Harvey and Jerad Eickhoff that may lead him to be overlooked.
Porcello has leaned on his change-up more in recent starts and the results have been encouraging, racking up 11 K's in his last 13 IP.
With Shields throwing batting practice on the other side of this game(we will touch on this in the hitting section), the win should be easily attainable and makes for an interesting pivot off Harvey when building multiple lineups.
With a game in Coors Field, I would expect gamers will go out of there way to fit in the Rockies and Diamondback but there are two issues working against us as 1) The Rockies have to face off with Zack Greinke and 2) If you are playing the all-day slate you will not have the benefit of the lineup being announced which leads you to take some risk as rosters will lock well before lineups are confirmed.
Boston Red Sox at home versus James Shields: James Shields has been an absolute mess since he was dealt to the Chicago White Sox. How bad you say? How about 8 .2 IP in 3 starts while giving up TWENTY ONE earned runs.
The Red Sox should absolutely feast on Thursday afternoon and the fact that their lineup will be announced prior to the all-day slate starting will make them a safer cash game play but with upside that could easily match the game in Colorado.
David Ortiz ($4,400) is always a top play when you are stacking the Red Sox and for those BvP fans out there, Papi is 18 for 60 with 12 extra base hits and 3 home runs in his career against Shields.
Xander Bogaerts ($3,700) has been hot over the last two weeks, putting up 14.9 points per game which would result in 4x value at this price point.
Do not overlook Mookie Betts ($4,100) and Jackie Bradley Jr. ($3,400) are both averaging over 10 points per game over the last 15 days and make for a great addition to a full stack against a pitcher who we can expect will be lit up again on Thursday!
Below you will find my initial lineup for Thursday's FanDuel MLB slate including notes/comments on my roster construction.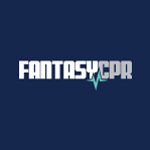 Pitcher: Matt Harvey ($9,500)
Catcher: Chris Iannetta ($2,600) With a LHP on the mound, Iannetta makes for a great platoon play but also keep an eye on Chicago as I would expect David Ross to catch Jon Lester as usual but IF Willlson Contreras is in the lineup at only $2,500 he makes for a must play!
First Base: David Ortiz ($4,400)
Second Base: Cesar Hernandez ($2,300)
Third Base: Maikel Franco ($2,600) With the weather heating up in Minnesota we are seeing runs scored in bunches and Franco gets a great match-up against Ricky Nolasco. After putting up 35.4 points on Monday night, Franco makes for a great high upside bargain play.
Shortstop: Xander Bogaerts ($3,700)
Outfield: Mookie Betts ($4,100)
Outfield: Jackie Bradley Jr. ($3,400)
Outfield: Michael Bourn ($2,400) I did not forget Coors field! With RHP Eddie Butler on the mound, Bourn at $2,400 or Socrates Brito ($2,600) make great bargain plays.
Best of luck tonight gamer's! Make sure to review the lineups as they are announced before locking in your lineups!