MLB Lineups: FanDuel Lineup Optimizer August 9
Welcome to MLB Lineups: FanDuel Lineup Optimizer August 9. This article is a review of the FantasyPros FanDuel MLB Lineups Optimizer tool. We'll review each MLB position for tonight's FanDuel 'Main' lineup and discuss how we'll use the tool's results as well as other options to consider.
I'm typically not a fan of using lineup optimizer's for any DFS sport. If feels like you're 'mailing in' your picks. However, I do check them from time to time on many sites, to understand how reasonable my lineup options may be, as chosen by me, for baseball, using value and pitching match-up analysis. But, I noticed today's FantasyPros optimizer for MLB, lines up perfectly to my own picks. Let's take a look at each position:
Pitcher – Max Scherzer (7:05pm ET vs. CLE)
With a salary of $11,800, I initially thought Max as too expensive of an option. I backed into this pick, using value at other positions, and now agree with the optimizer. Scherzer is a strikeout machine, and the only way he typically gives up runs is by way of HR's. Even if Scherzer takes a loss, he'll likely still get us around 35-40 points. It was hard to pay this much for any player, but Max is a decent exception. Before I picked Max, I was intrigued by Hector Santiago's value against the frozen Astros' lineup.
Other options:
Hector Santiago (8:10pm ET vs. HOU): 30.8 PP (point projection) / $8,100
Luis Severino (7:10pm ET @ BOS): 28.9 PPG / $6,600
Catcher – A.J. Pierzynski (8:10pm ET @ MIL)
Pierzynski knocked a solo home run last night in Milwaukee and he should be in the lineup again tonight against a struggling Wily Peralta. With a very cheap $2,100 salary and 10.1 point projection he's the top value at catcher from FantasyPros tonight.
Other option:
Buster Posey (7:10pm ET @ MIA): 12.8 PP / $2,400
1B – Freddie Freeman (8:10pm ET @ MIL)
Sticking with the Braves against Peralta, I love Freeman's hot bat lately, he seems to be re-emerging from a slump. Freddie is a little expensive tonight, $3,600, but the FantasyPros point projection is an amazing 18 points.
Other option:
Mark Teixeira (7:10pm ET @ MIA): 12.8 PP / $2,400
2B – Devon Travis (7:07pm ET vs. TAM)
If you've followed my FanDuel economics columns recently, or really baseball in general, you know Travis is currently on fire. Devon has been a relatively unmentioned player this year, but he was out most of the year do to shoulder problems. It's clear that's no longer a problem. Travis is projected at 11.5 points tonight, and is again very cheap, only $2,800. Keep playing Devon until he cools down or finally becomes too expensive. I did not consider any other options.
3B – Josh Donaldson (7:07pm ET vs. TAM)
I'm sticking with the Blue Jays again at third base. I initially plugged in Josh Donaldson because I realized I was getting value at the Catcher and Second Base positions already, I love playing Donaldson because he's so explosive, and he's due for a dinger or two as well. However, when I checked FantasyPros' value list, I knew he was a lock. Josh is projected for 15.3 points tonight, which justifies his expensive $4,300 salary. Now, we'll see if we can make a case to afford him in the SS position.
Other option:
Justin Turner (10:10pm ET vs. PHL): 12.1 PP / $3,300
SS – Adeiny Hechavarria (7:10pm ET vs. SFG)
I've mostly stayed away from Hechavarria this year, sometimes regretting it. Adeiny went hitless in last night's extra inning affair with the Giants. But, over the last nine games, he's had at least one hit in eight games. Also, a $2,200 salary is very cheap, and worth a near lock for some points. FantasyPros projects 10 points for Hechavarria, which I admit is a little hard for me to accept, but Matt Moore has been less than stellar lately. Taking a chance here, mostly to afford Josh.
Other option:
Brandon Crawford (7:10pm ET @ MIA): 11 PP / $2,700
Addison Russell (8:05pm ET vs. LAA): 10.8 / $2,900
Melvin Upton Jr. (7:07 pm ET vs. TAM)
I admit, I'm not in love with this pick. Melvin has been ice cold for the Blue Jays since being traded around the deadline from the San Diego Padres. Since July 29th, Upton only has 4 hits and 1 walk in10 games. However, Kevin Pillar is now on the disabled list and Melvin is going to be the Blue Jays 'every day' center fielder, so he better find his comfort at the plate. FantasyPros has Upton as the top outfield value tonight, projecting 12.1 points on a paltry $2,400. That is a very attractive value. I'm taking a chance on Melvin tonight, mostly because he has to break out of his slump at some point, has one hit in each of his last two games, and FantasyPros seems optimistic. He's also facing a struggling Drew Smyly. And later on, I realize he helps me plug in Scherzer.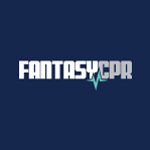 Aaron Altherr (10:10pm ET @ LOS)
Ender Inciarte (8:10pm ET @ MIL)
Finally, I remembered the Braves could have a good opportunity against Peralta tonight. I also remember finding Inciarte on August 6th as a perfect fit to my lineup, with a very good 34.6 point return. I doubt Ender does that again tonight, but he's has a fantastic August, and is in the midst of a 19 game hitting streak. Paying $3,000 for a guy who's on a hitting streak, yielding near a double-digit average in August, facing a struggling starter is an attractive option.
Other options:
Franklin Gutierrez (10:10pm ET vs. DET): 12.5 PP / $3,000
Nick Markakis (8:10pm ET @ MIL): 11.9 PP / $2,600
To re-visit other recent value options for FanDuel MLB, view some of my other columns.
For additional FanDuel MLB analysis, take a look at my good friend and follow staff writer Brian Tulloch's MLB Picks & Pivots column. Also, Mike Marteny provides Draft Kings MLB Picks analysis. Draft Kings uses a different point system and Mike does a great job of breaking down your options. Both also provide great 'stacking' options which I like to discuss and use as well.
Best of luck today daily fantasy baseball gamers! Make sure to check lineups as they are announced before locking in your FanDuel MLB lineups!