Seattle Seahawks cornerback Richard Sherman channeled his inner Terrell Owens Sunday night against the San Francisco 49ers. After intercepting a pass he went to the sideline and danced with the Seattle Seahawks cheerleaders. He didn't go full on Terrell Owens and hijack a pair of pom pons, he just danced with them.
Sherman had a big game which included a big hit in the game too. Sherman was up for the challenge though and asked to cover 49ers' wide receiver Anquan Boldin.
"I asked Coach for a challenge," Seahawks cornerback Richard Sherman said, via the Seattle Times. "I wanted to follow. There were a lot of things said this week. There was a lot of talk about elite corners and who follows who. Going to negate that."
"There are a lot of pundits and ignorant idiots who thought, 'Oh, the Seahawks are gonna lose this game.' Well, please, please don't doubt us again," Sherman told NBC's Michele Tafoya after the game. "Every time you doubt us, you look stupid."
As stupid as dancing, or what looks like doing jumping jacks, with cheerleaders?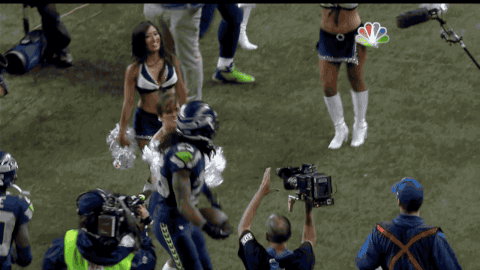 If you missed the interception, which came while he was defending 49ers tight end Vernon Davis, here you go: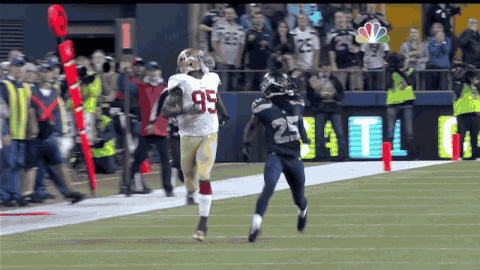 Bleacher Report